Career Insight Series with Tech Lead, Chris
For our series of Career Insight, Boston Link steps into the world of technology to interview our latest talent placement Chris.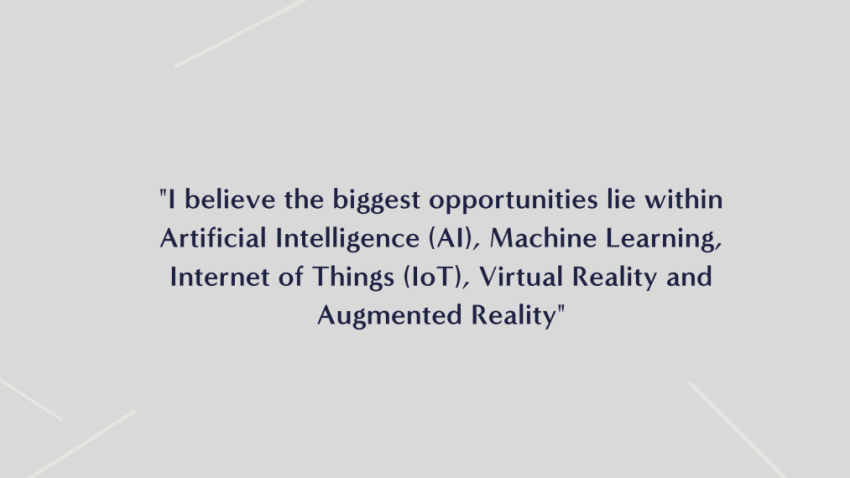 Tell us a bit about how you got into the tech world.
My career so far has been somewhat exciting and constantly evolving. I started out by studying a HND in telecommunications and electronics. I landed my first apprenticeship at STMicroelectronics, a multinational electronics and semiconductor manufacturer in Malta – which turned into a permanent job.
The apprenticeship was the starting point that provided me with the opportunity to enter the industry and start my career. Soon after, I wanted to travel and work, so I set off to the UK and became a technical support engineer with Watson-Marlow Fluid Technology Group. I was promoted to project manager after two years of being there and quickly realized that to continue specializing in Engineering, I needed a degree. So I signed up to study a Bachelor of Engineering at the Open University.
In 2017, I took on a new role as a Quality Manager for Allen & Heath who specialise in the manufacture of audio mixing consoles and sound management systems for industrial installations and DJ mixers for nightclubs. It was a fantastic couple of years and a great challenge in sound engineering. But in 2019, I decided to leave the UK and move back to Malta. I secured a role at Vodafone as a project manager in the tech department and knew the idea of being hands-on, working on multiple exciting projects, was for me.
So here I am, now starting a new senior project manager role for a group of tech companies.
What advice would you give to others who are looking to grow their careers?
Give your best at work - be the one who stands out! There is so much more out there. You can take a lot of different career paths in this field – It's always important to stay optimistic and never give up! The reputation you build for yourself is the key to your successful career.
What do you think are the biggest opportunities right now for technologies?
There are a lot of opportunities within software and web development, data science & analysis, information security, cloud services, and project management areas. These are the tools to connect and guide remote teams.
Right now, there's nothing more exciting than knowing you can help bring a group of people across the world together digitally, into one team, all working towards one common goal!
What technologies do you predict will shape the future of the businesses you work with?
Today we are living and working in a digital era, where technology is part of everything. I believe the biggest opportunities lie within Artificial Intelligence (AI), Machine Learning, Internet of Things (IoT), Virtual Reality, and Augmented Reality.
What would you tell your younger self about your career?
"You are about to embark on a great, exciting, and successful journey that you will remember for a lifetime!" Associate yourself with good people, be a good listener, be kind, and respect others. Speak your mind, be optimistic and you will be heard. Be prepared to fail and be wrong, but your comeback will be stronger and victorious. Be kind to yourself. Be confident, know your potential, take risks, don't settle for less than you deserve, but be realistic".
If you are looking for a new job or thinking about taking the next step in your career, speak to one of our consultants who can guide you in the right path.