Meet the latest addition to the iGaming team working to ensure job matches for everyone.
During his career, Barry asked himself, how in a noisy world do we help match the right people for jobs and their careers. With an impressive CV behind him for finding Talent both in agency and operator side, we discussed the importance of recruitment and how he came to work in this field.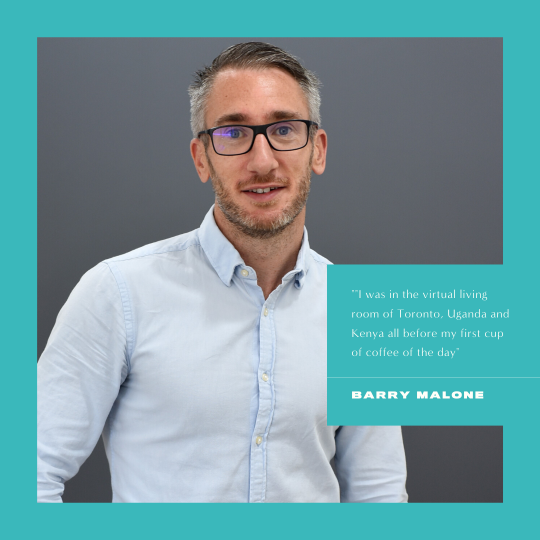 We ask our team to choose their favourite piece of music for us to read along to. Today is Tom Grennan. So pop in your headphones, press play and read along!
What made you want to work in this field, in Malta?
For the last 5 years I've been working with an operator in iGaming. I'm from a small village in a stunning part of the West of Ireland (a little bias here, don't judge) - so I left the green landscape of Ireland to chase the beautiful blue skies and Mediterranean lifestyle in Malta. My background is in operations and HR, I've always loved working with people.
Why are you a recruiter?
I love dealing with people! I consider us as consultants because you work across a spectrum of different skillsets. I wear a people management cap in the morning then I put my commercial cap on in the afternoon – then in between this I spend a lot of time discussing and empathizing with my clients; what's happening in their world, what cultures are they building, what skillsets do they really need. It's a constant balancing act between reviewing, analyzing, discussing, and then finally finding the right matches.
Tell us about a time you had a oh-woaw moment in your career?
Just today! I was in the virtual living room of Toronto, Uganda, and Kenya, all before my first cup of coffee of the day.
What's it like starting a new job during a pandemic?
It's a surreal experience beginning a new role out of the office and away from a new team. Like many others, you just find a way to adapt to this scenario. Zoom chats, screen shares, virtual happy hours, or gym sessions with the team. As we adapt to the new environment both from a professional and personal aspect, it's important we remain focused on our daily goals and tasks and the same principles apply for anybody who is currently looking for a change in career.
Do you have any advice for those looking for a career change?
Expand your professional network online. This time is a great opportunity to grow your professional network online - making connections may open many future doors.
Selective in the roles in which you apply for. It can be easy to fall into the trap of panicking and sending a CV to everyone. Fine-tune your LinkedIn, it's a huge platform, you are missing a trick if you don't have an up to date profile.
Stay positive and don't panic. It is important to take this time to self-evaluate, especially if you find yourself at a career crossroads. don't be shy in asking for guidance. It was my best lesson in the value of staying humble and working closely with others who can help you.
Name a podcast or book that you feel inspired by when working.
At the moment I'm listening to a lot of HR podcasts to keep me motivated at home.
Steve Guest. The book and podcast, Top Biller is brilliant. For anyone who is interested in becoming a recruiter or is an HR manager, this is a great read. It's kept me sane and motivated particularly when working from home.
Dualtra Dohery. A complete pioneer in the recruitment industry. He has a blog and a podcast that I tend to follow weekly. The people he talks to are quite profound, every time I listen I feel like I take a sneak peek into their minds.
Anything else you'd like to share?
I've noticed a lot of people are nervous about switching jobs right now, naturally. But it's a complete candidates market, so you couldn't find a better time to look for a job if the company or organization is hiring. Most company processes are set up digitally by now and if you are willing to jump ship, there are teams to help guide you through a job transition. I'm on Linkedin if you want to contact me directly to discuss recruitment or how to boost your career.
Boston Link iGaming team
A passionate specialist recruitment team who have all worked in the iGaming field which means they know the market inside out. Read More.