Every now and then we will put our team in the Boston Link spotlight. Today we meet Giada, a technology recruitment consultant based in Malta. We caught up her on what it's really like to be a recruiter and how surprisingly easy it was to start a new job during a pandemic.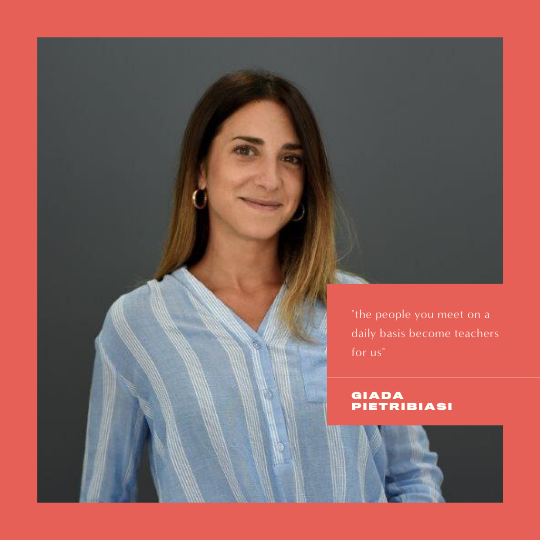 We ask our team to choose their favourite piece of music for us to read along to. Today is one to dance along to, Basement Jaxx. So pop in your headphones, press play and read more about Giada.
What made you want to work in this field?
After completing my HR Masters in Italy, I followed a friend to Malta to work in recruitment, improve my English, and generally bask in the warm Mediterranean sunshine. Malta has not disappointed. I had previously worked for an International Fin-tech as a recruiter, working closely with HR relocating candidates across Italy. My biggest challenge has been scouring every detail of the Maltese islands; from home rental costs to schooling options to help the relocation move – I still do this and love it!
Why are you a recruiter?
I know this is a cliche but, I'm drawn to recruitment because it's a mix of everything and each and every day, is different. When I was at University I knew I wanted to work with people. Being able to understand a company's culture inside out, walking through possibilities, and identifying potential growth is meaningful to my role. I chase this feeling because it's humbling to see growth for both company and talent.
How have you found starting a job whilst working from home?
I haven't met anyone in person yet, it's all been online up until now but it's been very easy because I'm part of a small team. The role in its' very nature is very conversational and exploratory so we spend a lot of time talking and helping each other out. Quite honestly whether I'm at home or in the office, our communication hasn't meandered, we've formed a really good bond quite quickly!
How do you explain your job in one sentence to someone who isn't in tech recruitment?
I'm a mediator between those who are looking for a job and those who are looking to fill a job role.
Name a professional who inspires you when working?
I reach for a lot of Ted Talks most days and find everything inspiring! At University, I found this technique worked for me too so I've kept that going. It's hard to put into words why and how so many inspire me, but I think Bene Brown is amazing, always on point, and quite relevant right now. When we're all on such a personal quest to building relationships both at work and in our personal lives.
What are the three things that you can recommend to someone who is looking for a change of job right now?
I speak to a lot of people who want to move right now but are worried this is not the right time, yet most companies have good, digital processes in place now. Do your research or speak to one of us, we can help direct you through the process.
Right now it's good to get out of your head and not stop yourself from reaching your goals! Speak to a recruiter to see what's on the market and which clients are looking right now. I do understand the nervousness because I've been there but a solid, well-established company is a good move.
Simply putting yourself in a positive mind can help energize you into your dream job.
Anything else you'd like to share?
To any new graduates who are looking to get into recruitment, despite what the internet allows you to believe, our work is a mix of so many skills, not just the technical aspect. It doesn't fully matter if you don't understand every tech aspect, the people you meet on a daily basis become teachers for us and vice versa. This has hugely helped me in my career.
Boston Link technology team
A passionate specialist recruitment team who have all worked in the tech field themselves which means they know the market inside out. Learn more about the team.
Related Jobs
Looking for a new career or ready to advance your opportunities? Search more jobs