Uncertainty is uncomfortable and a phenomenon, not just linked to a pandemic. For your employees, it can stem from everyday stressors – whether they're moving house, concerned about political outcomes, dealing with loss, or even if there's been a shift to employee structure within your company.
When this happens, employees can feel overwhelmed, anxious and lose their sense of purpose in the workplace, which has a negative impact on employee wellbeing and in turn, impacts their energy levels and productivity.
Why do employees need a sense of purpose in the workplace?
While 77% of employees begin their jobs with a strong sense of purpose and understanding, there is an average 5% drop when they feel less 'in control' or 'free from worry' – leading to distraction in their roles and a lack of cooperation. Based on the findings from employee engagement survey provider, WeThrive, employees are shown to want:
A deeper social connection with colleagues

A healthy work life balance

To feel appreciated and valued

To gain a deeper understanding of their role in the business
WeThrive also discovered that happier employees were more likely to feel a sense of belonging in their workplace, which meant they also felt more energized, and engaged with the business.
Maybe you're aiming to reach your employee engagement or staff retention goals, or have a tight deadline set within a department. Either way, you're going to want to keep everyone on track and nurture their sense of purpose in the workplace. The most effective way to help your employees regain a sense of purpose in the workplace is to show compassion – but what does that look like in a workplace context?
Here, we offer some tips on how to give employees stability during uncertain times, and put in place practices that promote positivity and employee wellbeing.
1. Acknowledge the uncertainty in the workplace
"A problem shared is a problem halved."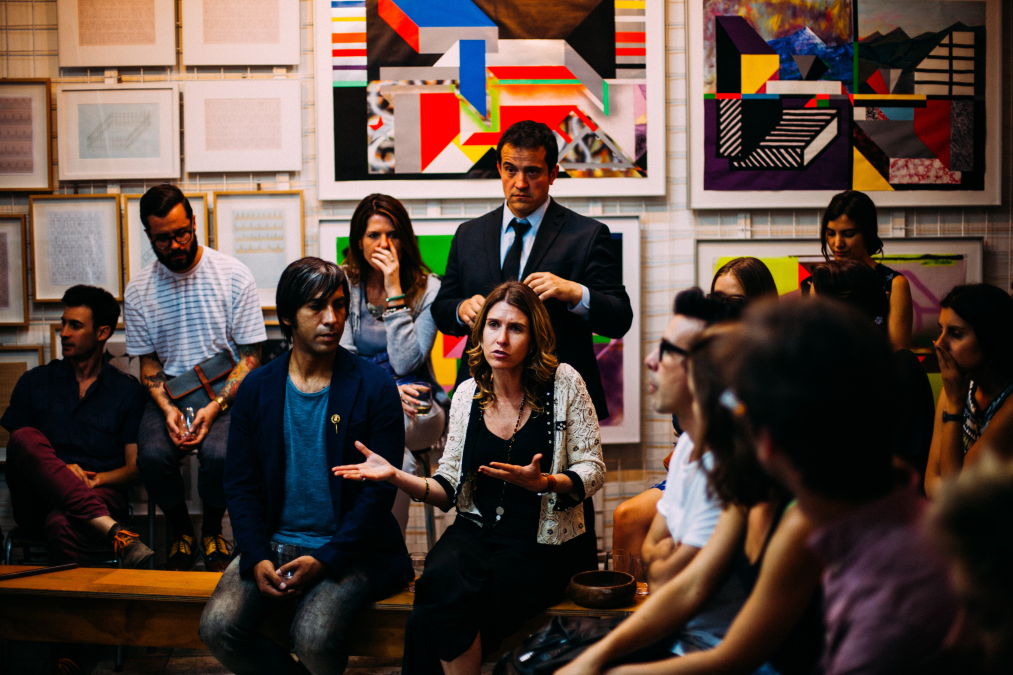 If you're sensing a lot of uncertainty among your employees, the worst thing you can do is sweep the problem under the carpet – or it will only get worse. Whether the experience is limited to just one of your team or spread across the entire workplace, you'll want to approach it in the same way. Even the least vocal employees may feel similarly and will want to have some level of reassurance. These experiences are real and it's crucial they're not ignored.
By addressing the issue at hand, you'll open a corridor of emotional understanding with your employees, who will in turn feel more comfortable voicing their feelings and concerns. Start by acknowledging that present circumstances are far from ordinary, and really look the problem in the eye – times are a little crazy right now, sure, but if you can just get past it together, you'll come out stronger as a team.
Once people feel they're not alone in a problem, their sense of community kicks in, and ruminating thoughts and anxieties will dissipate – resulting in much more focused individuals.
2. Consider the individual needs of your employees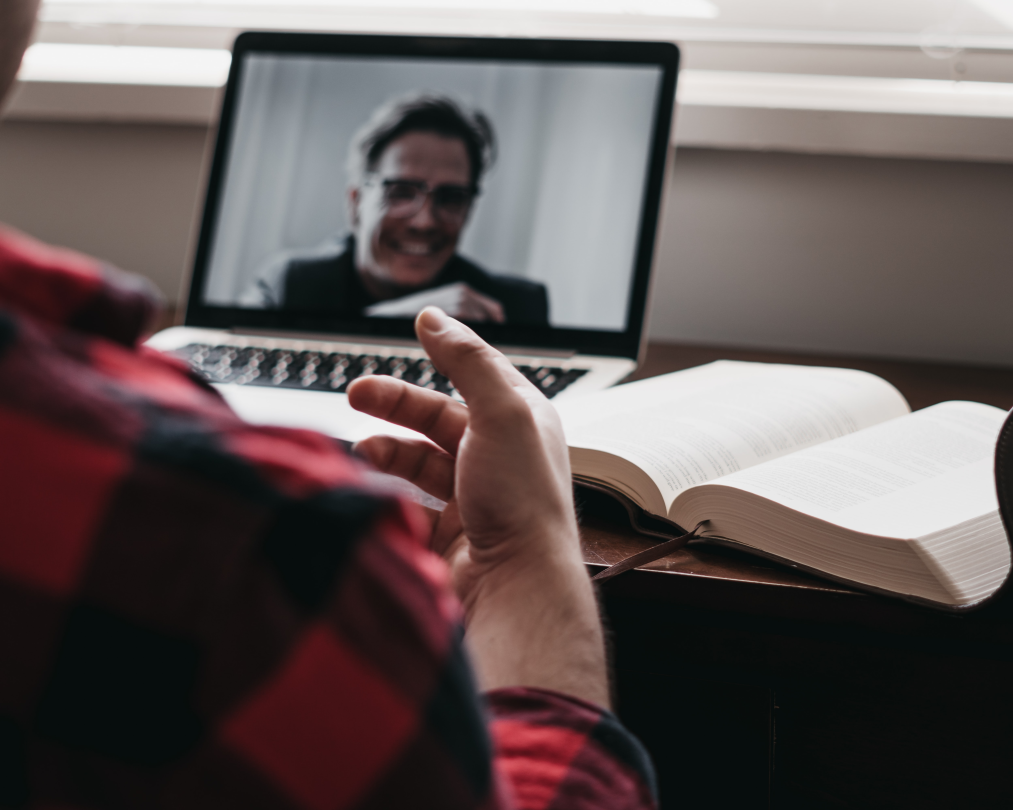 Not everyone responds to uncertainty in the same way; for this reason you should try to approach your employees individually. Regardless of whether we're at work, home, or out and about, our needs are the same. People want to be acknowledged as whole beings, not just as employees.
To manage these 'whole humans', employers should strive to get to know their employees' individual needs and desires. People thrive in environments that offer a sense of purpose and mastery, which employers can achieve by providing a healthy and 'safe' environment that distracts them from their troubles.
Actively promoting and encouraging self-care in the work environment goes some way in achieving this. Do some of your team members have a preference for working from home? Consider implementing flexible work hours. Maybe they just need more regular breaks? Allow break times to be determined by the individual.
Encourage wellbeing and productivity by placing trust in your employees to do what's best for themselves – and their work. Doing so can empower them beyond measure and helps relieve some pressure strange situations tend to bring up.
3. Strive for positive, resilient leadership
"When leaders do well, it has a massive effect on our collective response to a situation. When leaders underperform, it can lead to even greater uncertainty and panic."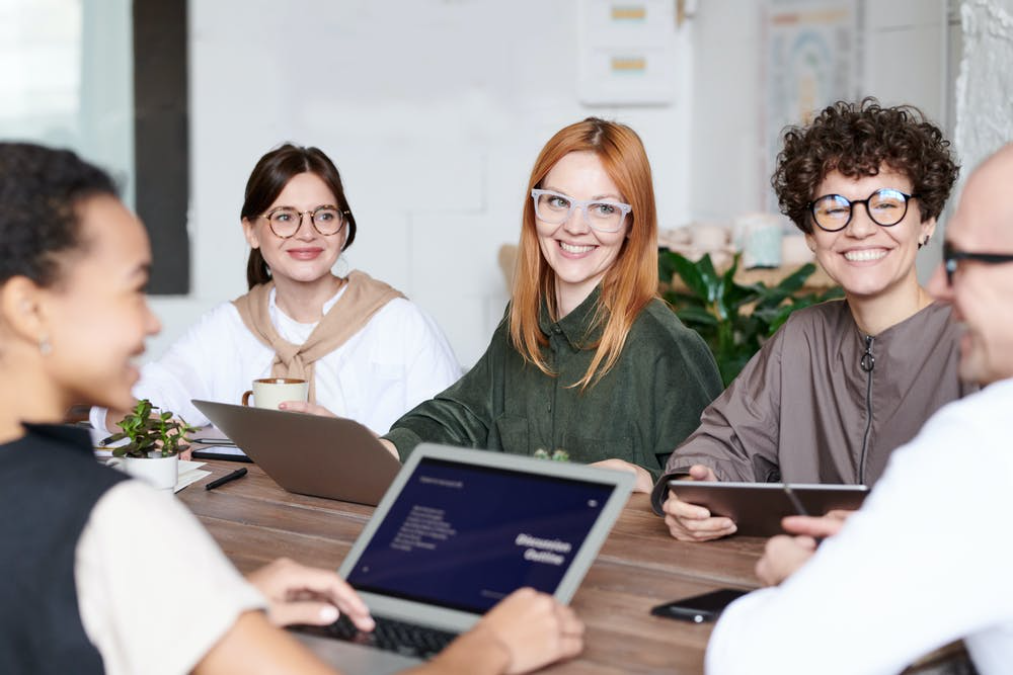 When it comes to leadership style, there are three key traits that influence what kind of leader you're going to be – and how effective you may be at tackling different problems:


Personality

Experience

Values

Often Managers take an authoritative stance by default with employees, with the characteristics that come most naturally taking center stage. Empathy and soft skills are often stigmatized among leaders as "weaker" traits – but crucially, they may be the skills needed the most in times of uncertainty.
Employees will be looking to you for guidance and stability, but what does effective leadership in a crisis look like? To understand effective leadership in a crisis, we first need to understand great leadership in general.
"The principal role of the leader is to set the compass, to chart the course, in order that people can follow." Leaders should determine the course of action to be taken, and be unwavering in their stance.
Tap into your employees' natural collective instincts by building relationships and creating a sense of community during this time. An "all in this together" kind of mindset unifies teams, and leaders who can make their employees feel they're part of something larger can enjoy greater loyalty.
4. Meet often and evaluate employee mindset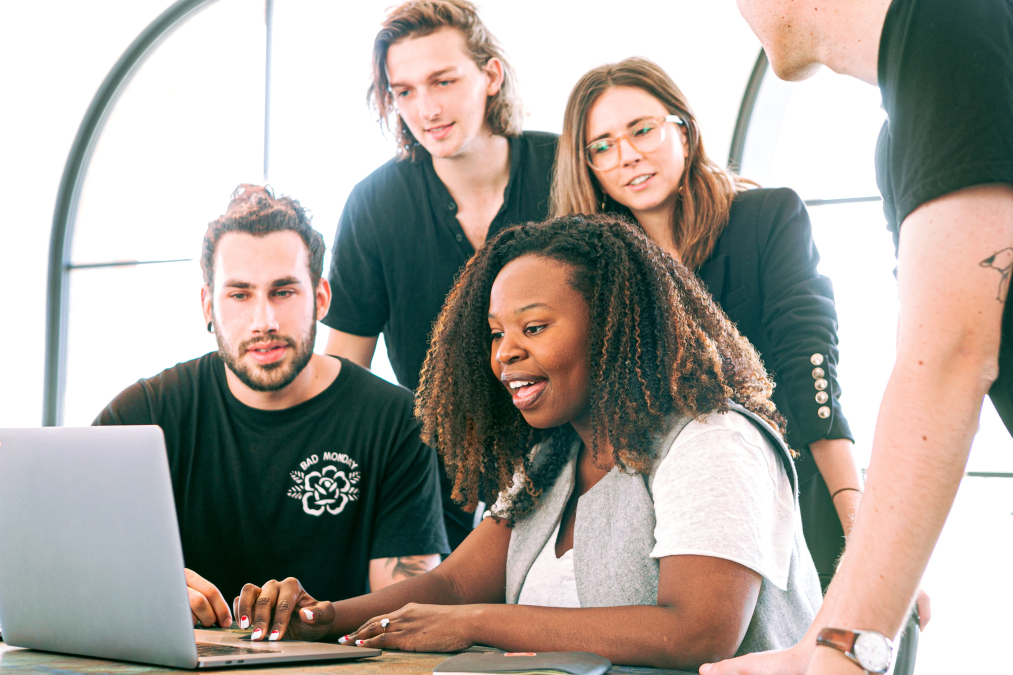 So, you communicated openly when the uncertainty began, and briefed your employees on an approach to follow, but have you been reinforcing those messages over time? A crisis may limit people's capacities to absorb information, so key messages and reassurance must be repeated in simple, actionable ways.
Communicators frequently underestimate how regularly messages must be repeated, with the majority of audiences needing a piece of information repeated to them from nine to 21 times before it properly sinks in. Helping team members stay safe and gain better understanding of the part they play amid a crisis can help give them a renewed sense of purpose and trust.
Continue a consistent, two-way communication channel about the circumstances
Setting formal meetings with your departments to go over team insights and check-ins is a great way to engage with employees during times of uncertainty. Create a slow, thoughtful open-ended discussion and bring together employees to evaluate their mindsets and address any issues before they have time to fester, and try to frame discussion in a positive light (focusing on best practices and benefits) to increase engagement.
These meetings allow employers to gain a strong understanding of how the uncertainty may be disrupting performance or attitudes within the workplace. This will allow you to identify what you need to do to step up your game and deliver what is most important to your staff, with a greater insight into which elements need more work – or less.
5. Embed purpose into onboarding, processes and meetings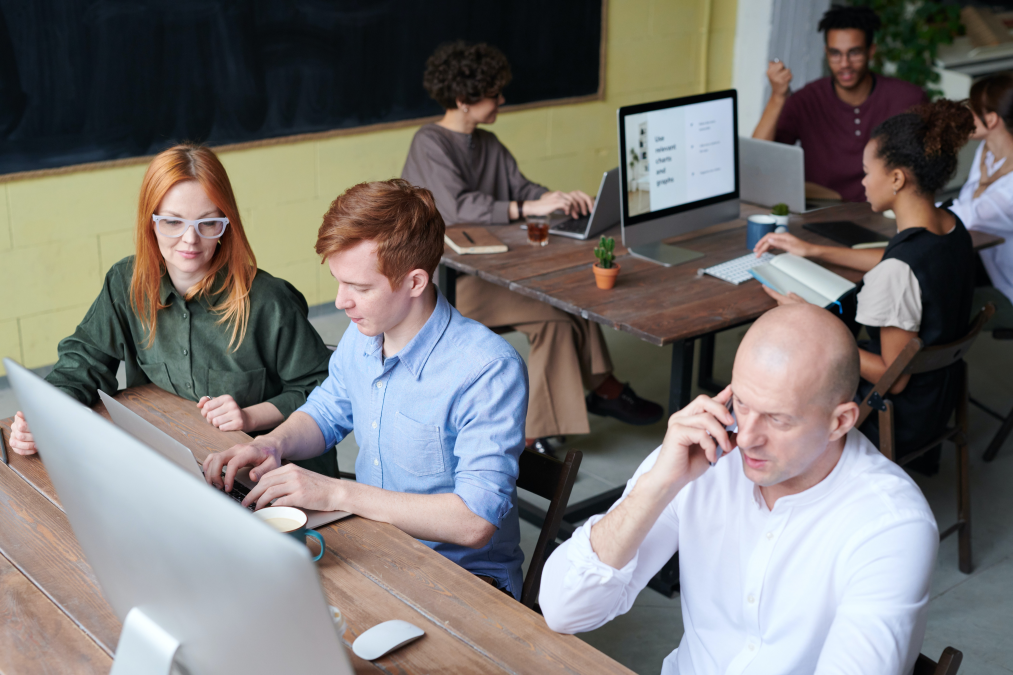 The onus is on business leaders to evoke stability and embed purpose in their teams, but it's a responsibility that comes with many additional challenges in a period of instability. Crises are unpredictable – but you can make sure you're prepared for all eventualities, and ready to hit the gas when the forecast is looking bleak.
Leaders have been given a great opportunity to learn from the changes that are happening instinctively due to the pandemic. It's time to harness what you've learned from this challenge and make sure you're prepared for uncertain times, should they return down the line.
Here are a few things for leaders to consider, to keep a chain of motivation moving within your business through all stages of employment:


Align your leadership to a set of business priorities during this period and stick to them





Review responsibilities among senior staff, making sure they're clear and concrete to avoid any confusion





Analyze output among your employees, to track productivity and capabilities. Where are things going well and why? Can you apply this energy to combat problem areas?





Keep behaviors consistent, with company guidelines and culture reinforced. It's key to instill a sense of stability to compensate for what's happening outside the workplace
The power of listening when reinvigorating a sense of purpose
Day-to-day fluctuations to productivity are normal, but when events are impacting output among employees in the long-term, they become detrimental to the organization's and action must promptly be taken.

A multi-pronged approach during these critical times is key – with regular meetings, a collective mindset and positive leadership, employers can quell the issue quickly and effectively, offering their employees an important 'safe' and secure space amid the chaos. Perhaps the most important element however is also the simplest: listening. By listening to your staff, you can identify issues and apply empathy to set their mind at rest, allowing for their energy to be better focused towards the task at hand than uncertainties that lie outside their control.