Recruitment in aviation: 5 business aviation companies to watch in 2021
While commercial airlines have faced numerous challenges as they've been forced to adapt to passenger capacity and expectations amid the COVID-19 crisis, these obstacles have not arisen in the same way for business aviation companies.
In fact, by most accounts, there are signs that the business aviation sector may be set for a faster recovery than the wider airline industry. Business aviation news reports confirm that revenues are consistent with 2019, with 2020 even expected to be a year of growth – particularly driven by charter operations – and reports estimate that the business jet market is still on track to grow from USD 18.8 billion in 2020 to USD 38.0 billion by 2030.
Recruitment in business aviation is flying high too; we've seen demand for talent as 2020 has progressed.
Despite it being a time when it's mandatory to follow social distancing guidelines, private air travel has been made easier and safer than ever. There are even a number of business aviation companies who have been able to innovate, pulling out new tricks to drive growth in the industry. Here, we summarise some of the best companies in business aviation right now, and explore just why they're flying high.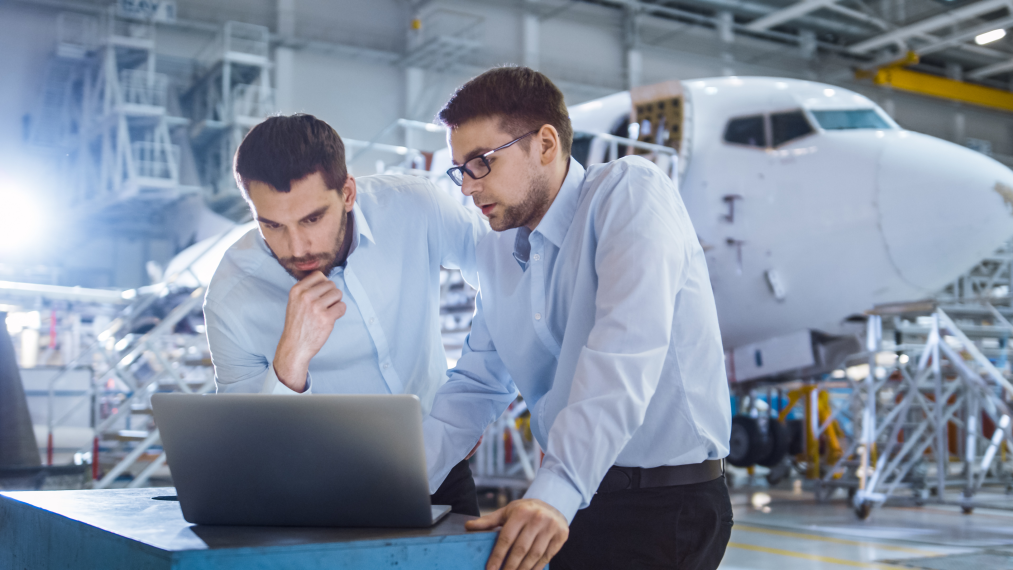 1. Vistajet: Corporate membership, Ferrari partnership and sustainability initiative
VistaJet has launched a number of partnerships and initiatives through the pandemic, from introducing a Corporate Membership scheme, to its continued partnership with Ferrari.
The business aviation giant is also at the forefront of pushing sustainability in the sector. It launched its Sustainability in Aviation pledge in January 2020 as an aim to 'rapidly and meaningfully' reduce its carbon footprint, and has been exploring all routes to higher levels of sustainability through the year.
The company plans to achieve this through its market-leading partnership with SkyNRG – a pioneer and global leader for sustainable aviation fuel (SAF). It's well-known that the aviation industry is one of the largest contributors to CO2 emissions worldwide, and private jets play a part in this. However with 80% of VistaJet members opted into compensating for their emissions, the private airline has already been able to offset almost 100,000 tons of CO2 (tCO2).

VistaJet projects their new plan to secure SAF availability for customers globally, so this energy solution is adopted as quickly as possible.

The Malta-headquartered company operates an all-Bombardier fleet comprising 73 Challenger 350s and 650s, as well as Global 5000s, 6000s and a flagship Global 7500, which VistaJet took delivery of in February. Vistajet are currently hiring for a number of roles.
2. Wheelsup: Delta Jets acquisition, Costco partnership and Covid-19 support
After the Wheels Up Group acquired Delta Private Jets, Travel Management Company, and Gama Aviation Signature, it became the second-largest private aircraft operator in the U.S., with 160,161 flight hours in 2019.
The company appears to have gone from strength to strength during the pandemic, and is even appealing to a larger mass-market as we move towards 2021 thanks to a partnership with CostCo. The membership-based wholesale giant announced this week that it would sell 12-month memberships for Wheels Up's private jet service for $17,499.99.
On top of this, Wheels Up has been working on a charitable initiative to help support the growing levels of food insecurity among individuals and families during the COVID-19 crisis. In March 2020, Wheels Up launched Meals Up, which throughout the year has raised and inspired the equivalent of more than 47 million meals through Feeding America, a hunger relief organisation with an extensive network of food banks feeding the hungry across the country.
In September, the private aviation company unveiled a new orange aircraft in honour of Hunger Action Month, to further illustrate and promote their initiative.
3. Volocopter: Urban air-taxi, safety permit and Japan Airline support
Offering a sidestep from what businesses typically expect from a private jet, the German-engineered Volocopter delivers a pioneering air taxi service built for urban life.
The Volocopter is a quiet, two-man helicopter built with 18 electrically powered rotors on one level – achieving its safety and sound quality. It may also cover shorter distances than we'd usually see in air travel (it's designed for city travel, rather than national or international travel) however they're also 100% electric, meaning no emissions.
Since its first flight in 2011, Volocopter has had 8 years of flight experience, and gained the world's first permit to fly a manned multicopter. In July 2019, the EASA international certification baseline announced its requirements for air taxis to be as safe as airliners. As a result, the VoloCity is designed to meet these standards.
Volocopter has since been backed by Japan Airlines, has raised more than 122 million euro in equity, and is currently in the process of applying for its commercial status – signalling an exciting future for the brand.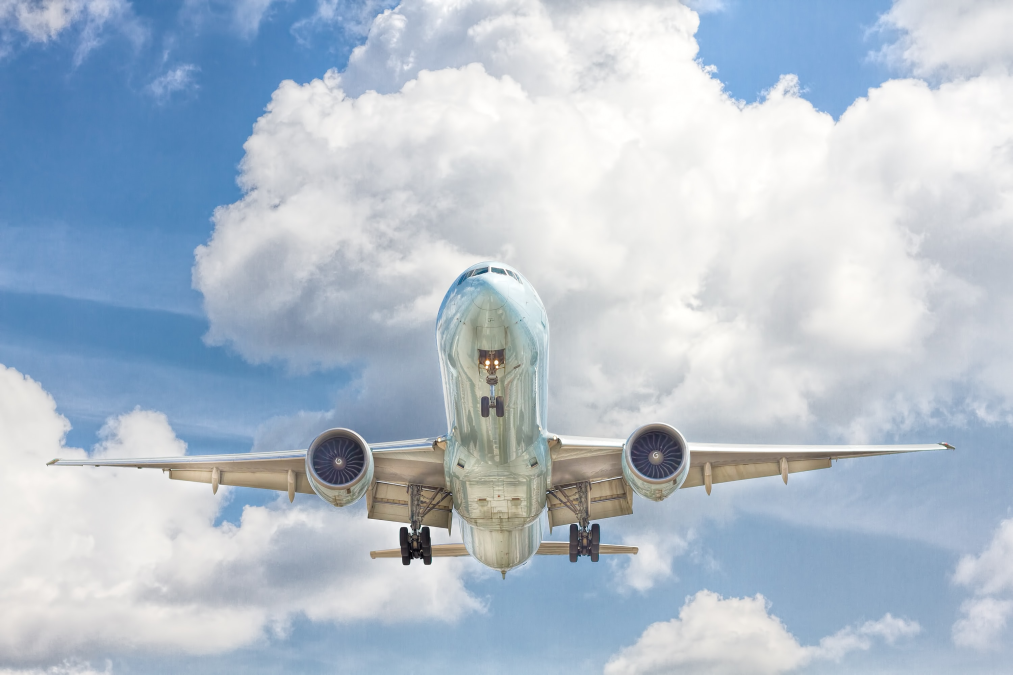 4. Lilium: Rocket science, time and space-saving air travel
The newest company to grace this list, Lilium came together in 2015 when co-founders Daniel Wiegand, Sebastian Born, Patrick Nathen and Matthias Meiner came up with an idea from their common vision of revolutionizing the way we travel.
Their aircraft, the Lilium Jet, prioritises regional mobility, and balances its range, speed and payload while delivering the same safety standards as modern commercial aircrafts. However, unlike commercial jets, the engines work more like a rocket – propelling the aircraft from below, before rotating to drive it forward once it is in the air. This means not only are these jets streamlined, but runways are too; vertiports take up just a fraction of the space of a traditional airport.
Lilium have also produced their own app to allow customers to book journeys, and have promised to design all their routes with a priority to save at least half an hour of travel time – taking passengers from one city centre to another.
Over the last 5 years, Lilium has attracted more than $375m in funding and employs more than 500 people, bringing together a wealth of experience and expertise from across the world. This future-forward company certainly has some exciting plans under its belt.
5. Eviation: Electric powered sustainability and affordability
The air travel solution for tomorrow's commuter, Alice by Eviation is the world's first all-electric commuter aircraft, built to make air travel an affordable, sustainable alternative for regional transport.
Dubbed "the future of air travel" by Wall Street Journal, Eviation's vision is essentially of a sleek, mobile (air-based) electric car; simple, accessible air travel without the complications of airport processes.
It operates using a "fly-by-wire" system, which is made in partnership with multinational conglomerate Honeywell who specialise in aerospace and technological advances and replaces conventional manual flight controls of an aircraft with an electronic interface.
Alice is designed to take nine passengers up to 650 miles at a speed of 240 knots on a single battery charge. Overall, Eviation hope their innovative aircraft will redefine regional transportation, prompting a significantly cleaner era for air travel through emission-free and affordable all-electric aviation.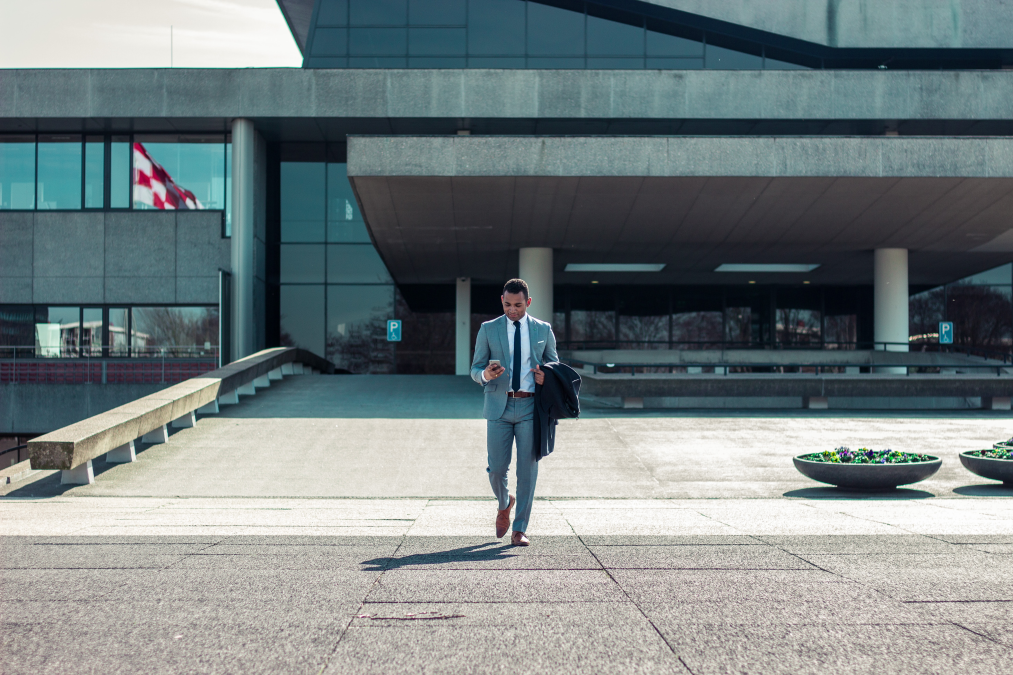 Does the new decade mark a new age for business aviation?
In an industry that has seen little innovation in the last 50 years, there are some exciting things happening in the business aviation world right now. Boston Link are currently recruiting for a variety of roles in business aviation. Get in touch with Fiona Healy, Special Advisor, Boston Link Aviation, to discuss careers in this ever-growing industry.