Remote working tips: 6 steps to a WFH promotion at work
So, you've been doing your job for a while now, and feel it's time to step up and get the promotion you deserve. The only problem is, you have no idea how to ask when you work from home (WFH) and feel disconnected from the wider business. And, especially during a pandemic when many businesses alike are struggling.
The good news is that while many are working from home to be Covid-19 safe, attitudes to working from home are changing. In fact, working from home may be here to stay. In a recent Mercer Survey, only 8% of HR leaders reported that their organisation would demand all employees return to their pre-COVID work environments once distancing rules are lifted. It's not surprising when you consider that remote work is effective, efficient, and increases employee productivity.
Asking for a promotion at work can make you feel uncomfortable, but it doesn't have to be that way. Here are 6 steps you can take to get a promotion at work, even if you work from home.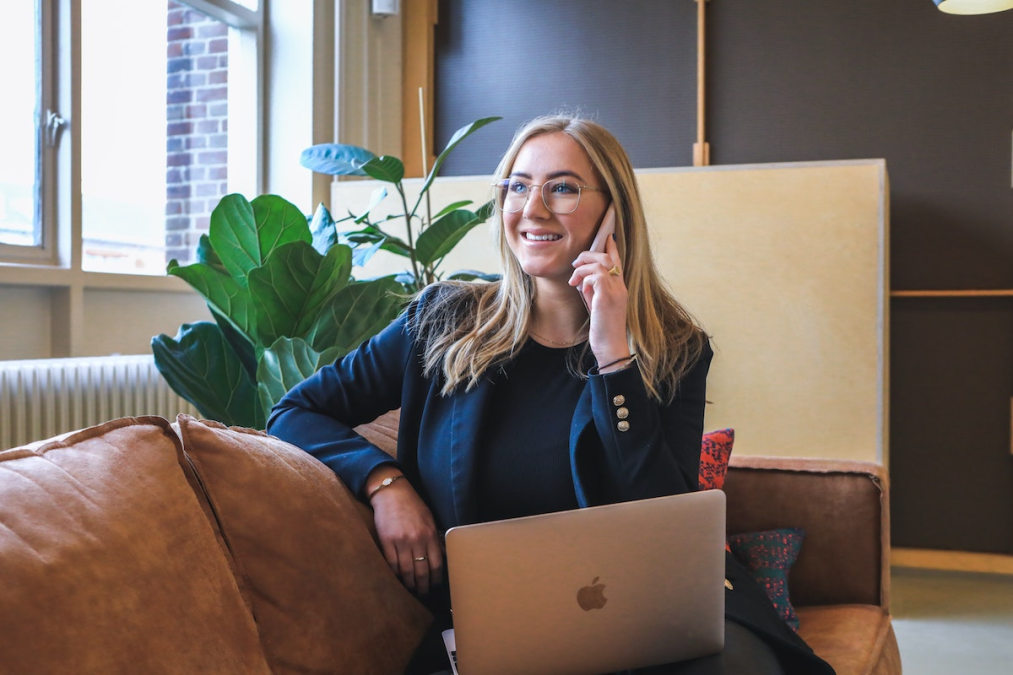 1. Find out if it's the right time for the business
Times are a little turbulent right now for everyone, so before you ask your boss the big question, there is one important consideration… is it the right time for them? Even though you deserve a promotion, and have the right to ask for the recognition of your efforts, it's a good idea to get a lay of the land and find out if it's the right time for the business. There's little point in getting yourself all revved up to ask for a promotion at work, if the company is not in a position to say "yes". Red flags to look out for and questions to ask yourself before you ask for a promotion include:
Are they advertising for jobs or has the business frozen hiring?

Have there been any recent redundancies, furloughs or talk of pending shake ups?

Has your company recently lost a big client account or taken a financial hit?

Has your employer had to downsize in any way recently?

Does your company have a track record of promotion or do they hire externally?
Even if things are going well for the company, whether your department has won a brilliant bid or recently acquired a business, but if everyone on your team is frantically working long hours to get the contract finished, it may be best to wait until the dust has settled and the HR team and senior managers have the headspace to take your request on board.
You may also want to look at the company's promotion track record. How many senior employees internally moved up the ranks? Does the company prefer to hire managers and executives from outside? Does it seem many employees are stuck under an invisible ceiling? If that's the case, it will be up to you to think about whether promotion is a realistic option at your company.
Once you have taken the time to understand where the business stands, you can make an informed decision on the best way to ask for a promotion at work and increase your chances of getting a "yes!"
TOP WFH PROMOTION TIP
As you do work from home you can't listen in to conversations or spot the behaviour of senior managers who may show stress or pressures that aren't necessarily communicated. So, to discover whether it's the right time you need to do a little digging and be observant in Zoom meetings. Is your boss struggling with a specific project, or more negative than usual? Is there someone in the business you trust that you can reach out to ask about the current position of the company?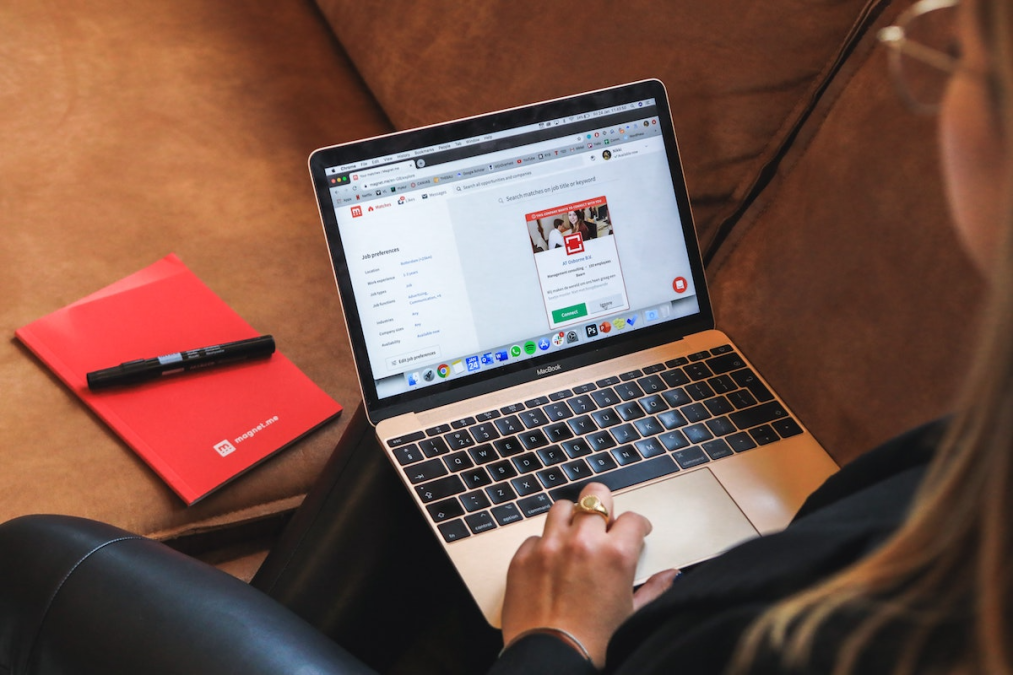 2. Think about what you want from a WFH promotion
'First, decide exactly what it is you want. Most people never do that.' - Oil billionaire H.L. Hunt.
Like anything in life, it's important to know what it is exactly you want before you can take practical steps towards actually getting it. Ask yourself:
Are you asking for an existing position or a brand-new role?

What are you looking for from the promotion? Is it increased responsibility, variety, leading innovation, or earning more money?

Are you looking to progress up or laterally?

Is it possible to do the position you want remotely?
To ensure your expectations are realistic, consider asking someone who has held this position (or a similar one) for advice, ask them which parts of the job do they like best? Which skills have helped them with the position? What have they learned? What were they surprised by? The more you know about the position, the better you'll be at understanding how you fit into it.
TOP WFH PROMOTION TIP

It's a bit like viewing a new house. You need a tick list of your 'must haves' and 'nice to haves' to help you through the process. Sometimes businesses are only able to offer one of the things you're looking for from a promotion. Knowing in advance what's most important to you will help you know where to compromise during a negotiation. As you work from home, this is likely to happen in a video call, so prepare your list of wants and needs so that you have them handy during the conversation and can tick through the list.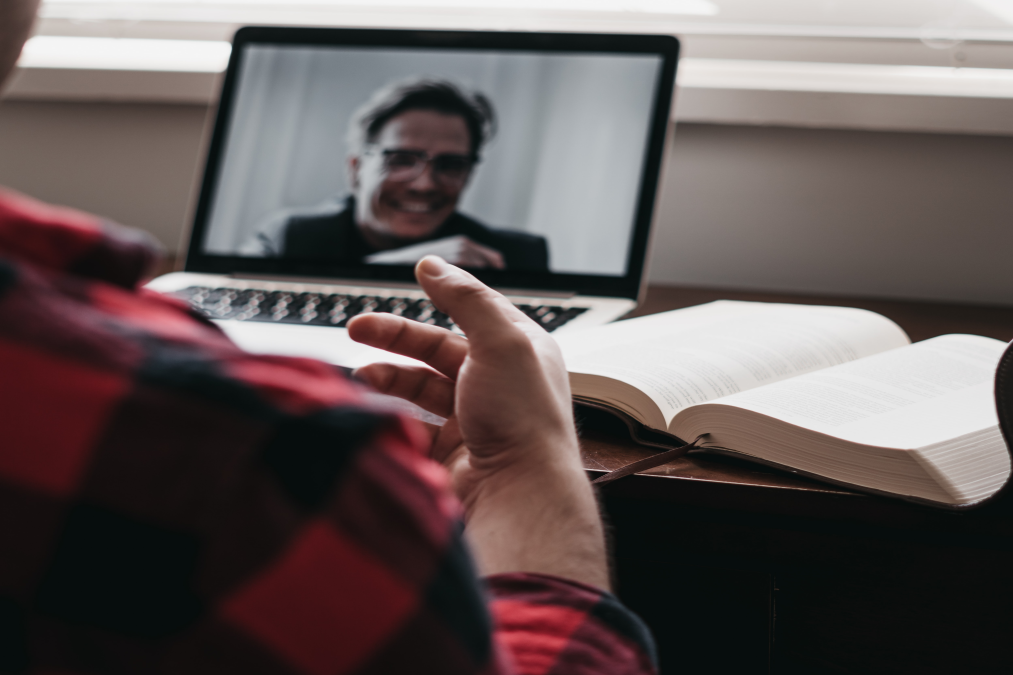 3. Maximise your work-from-home performance
To get a promotion, you'll have to show that you deserve it. When you're in the office this can be a little easier. You can overhear that your boss or colleague needs help and step up, turn up early or be the one to stand up and present in a meeting. Working from home, this can be tough to replicate, for even the most dedicated, effective worker because their work is less visible than it would be in the office setting - but it's not impossible.
The old saying "out of sight, out of mind" can be fixed with more visible outreach via email, chat or Slack (whatever your team's platform) to offer added support to your team, or stepping up during video call meetings whenever possible. For example, you could volunteer for projects outside your position, like writing blog posts or updating the website. These will keep you on your employer's radar and help you point toward tangible results when going for the promotion.
Do what you can through collaboration and video communication tools to keep up those relationships with your co-workers. It's easy to fall into the trap of making email the only form of communication with colleagues, but face-to-face interaction is so important, so if you can - set up a video call and stick those cameras on! It doesn't have to be all 'meetings' either, suggest video coffee meetings and virtual collaboration instead of working separately. Rapport with colleagues is important because it shows you contribute to morale and positive work culture.
TOP WFH PROMOTION TIP
If you feel your work still isn't seen, schedule regular short video calls with your boss to update them on what you are doing and your progress. You can also send status emails every month with KPI (key performance indicator) tracking to show them the concrete results of your work.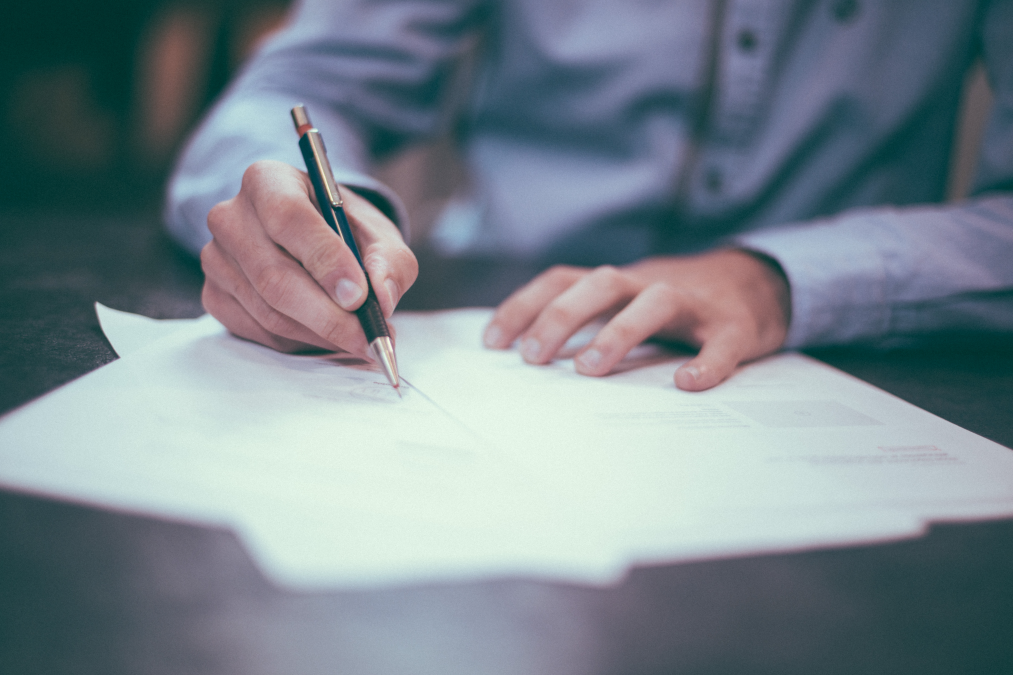 4. Know what your company needs, meet those needs.
You may know where you want to go, but do you know where your company is headed? Businesses have their own goals and vision for the future, and the more you align with these, the easier it will be for your employer to see that you fit.
According to a Gallup poll, only 44% of employees strongly agree that they can connect their own goals to the goals of their organization. Those that don't suffer from a lack of communication.
Research beyond these goals and find out where they are headed. Know what type of changes will help, and what their competitors are up to. There is information beyond what's on a website. The leaders of your company will be able to talk about what's important to them now as well as the future. You can show how you are essential to their vision of the future if you know what it is.
TOP WFH PROMOTION TIP
Grab a cup of coffee, and a sheet of paper. Write a list of all the reasons why you shouldn't get the promotion. Don't worry, you're at home so this is for your eyes only! Then figure out an action plan to eliminate or re-frame each one.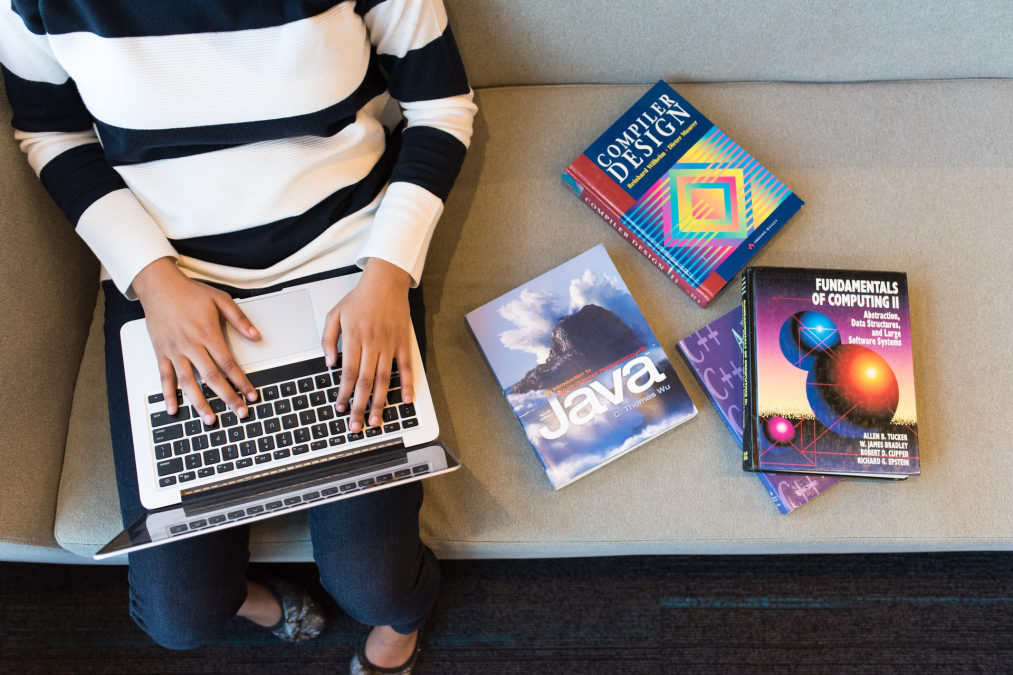 5. Learn new skills for the job you want
To get the promotion, you'll need to have the skills necessary for the job. Learn those skills first and you'll increase your chances of a WFH promotion. Increasing your skills is not only a great tip for getting a promotion, it also helps:
Make you valuable and indispensable

Show you are proactive and ambitious

Future-focused and able to grow with the business

Invested in career development
Increase job prospects if you decide to move on
Focus on a variety of skills, strengthen and update ones you already have, and then learn ones that are completely new to you. Some are more valuable than others and the more ways you meet the needs of the company, the better. Once you have new talents, it's time to showcase them and go above and beyond to get noticed. For example, if you work in marketing and notice that the company doesn't have a mobile-first content strategy, then you could recommend you create one to dramatically increase sales and reach.
There are many courses and resources, often free, offered online. And you don't have to limit yourself to work-related skills. When testing emotional intelligence alongside 33 other skills, TalentSmart found emotional intelligence to be the biggest predictor of performance, accounting for 58% of success in all kinds of jobs.
TOP WFH PROMOTION TIP
Chances are more junior colleagues want to upskill too, so offer to train others at work through video call sessions, and in turn show your potential as a manager and team player. Sharing your knowledge makes for a better workplace, gives you a natural leadership role, and helps the company. Businesses that offer comprehensive training programs have 218% higher income per employee than companies without formalized training. Imagine leading that increase!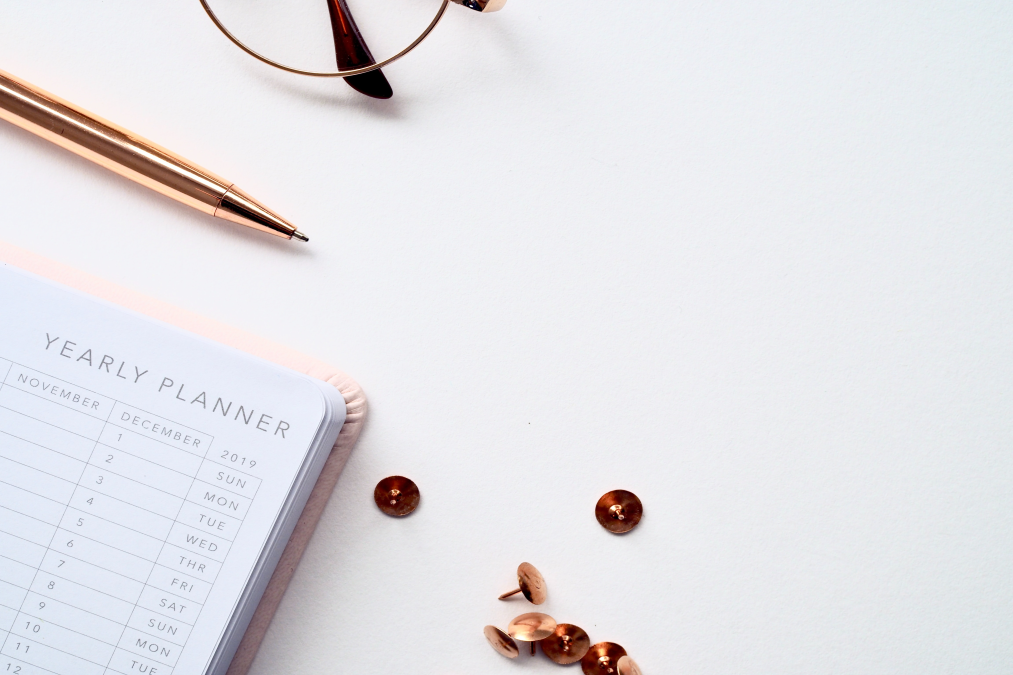 6. Have a plan B ready if it's a definite "no for now"
In a 2017 Monster poll 61% of employers said they had a request for a promotion rejected. Sometimes, no matter how willing to compromise you might be, or how strong your case, you might still get a 'no.' It's frustrating, but there are a few things to soften the blow, and one of those things is preparing ahead of time for Plan B.
Promotion isn't always a one-time conversation, it's a journey. First step, in the moment or shortly after ask your boss for feedback on why you were turned down so that you can make a timeline and a plan to prepare yourself in the future for that promotion. If it's a financial issue, ask them if it's possible to revisit the idea of a promotion down the line and agree a timeline on when it would be appropriate for them to reconsider.
TOP WFH PROMOTION TIP
Look for ways to improve your performance and continue to show your value by considering more senior experiences and responsibilities. Or think laterally - is there another type of position that would give you similar benefits to the promotion you wanted? Or, if you really feel you deserve a promotion and the company isn't going to be in a position to do that anytime soon, is it time to move on and consider finding a new employer.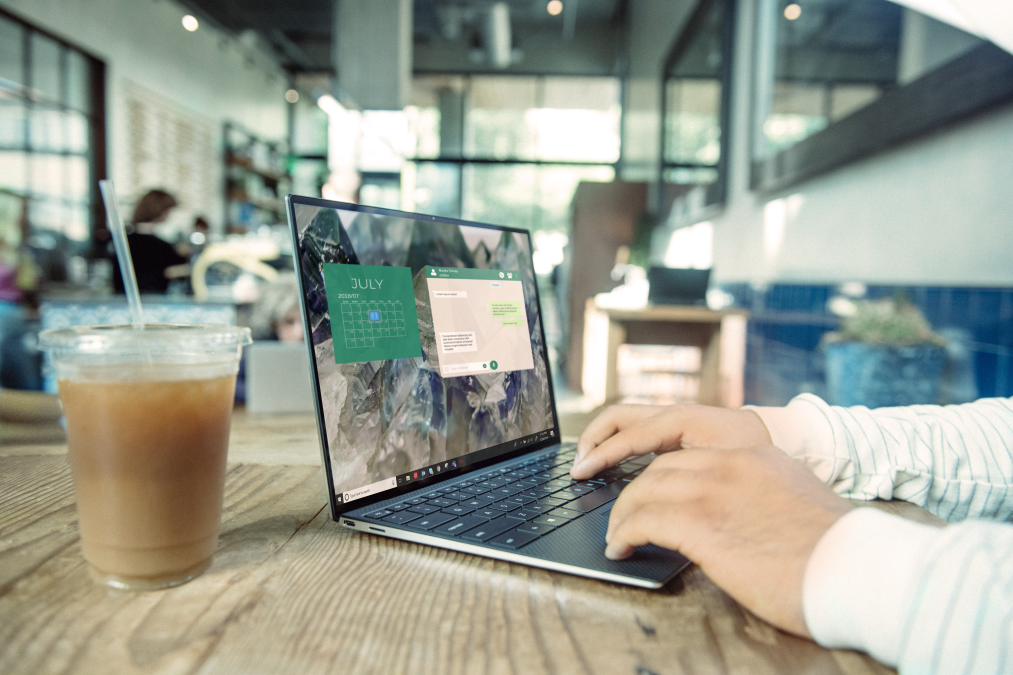 7. Make an informed request to get your "yes"
Preparation is everything. 80% of a negotiation happens before you walk into a room. New York Times best-selling author Ramit Sethi says:
"Would you rather spend zero hours preparing and get immediately blown out of a negotiation — or would you be willing to spend 20 hours of preparation with a 70% chance of successfully negotiating a raise or a promotion?"
The company won't make a move to promote you until they know why this promotion benefits them. Gather stone-cold facts and figures, concrete data, information, and examples that you need to state your case efficiently and effectively. It's not just about convincing your boss; they will have to sell this promotion to the higher-ups as well. Make it easy for them.
How you frame the request is key. You're asking them to make a change and people can be resistant to change, even if it benefits them. Give specifics as to why change will not only be good, but will be as easy and painless as possible.
TOP WFH PROMOTION TIP
Asking for a promotion can be a difficult conversation, made even more intense from the disconnect of remote working. Practice making the request with a friend on a video call and boost your chances of a positive response with a well-prepared elevator pitch on why you deserve a promotion and how it can benefit the business. That way, you'll be more prepared for hard questions, and if it's a no you can jump right into Plan B...
Is it time for a WFH promotion, or step in another direction?
You have a unique voice and valuable experience. If you know your worth and what you have to offer, it will be easier for others to see it as well. If you got a 'yes' then great! Enjoy tackling the new challenges that your promotion will bring. If you got a 'no' you now have a roadmap to get to 'yes', and the information you need to make an informed decision on your next career move.
Feel free to reach out for advice on the next step in your career or for more remote working tips, you can check out our article on keeping that sense of purpose during unstable times.