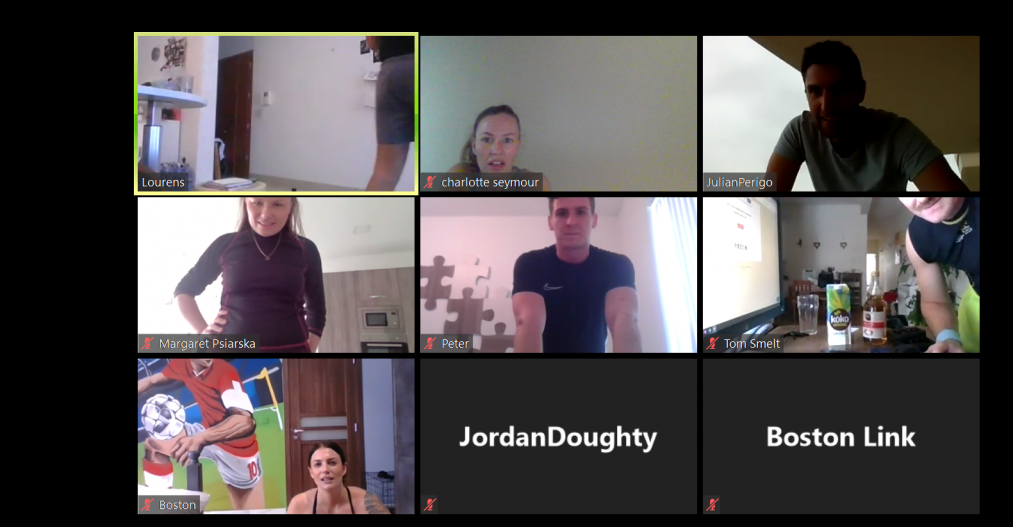 Boston Linkers started their weekly workout at the start of the pandemic
With many feeling anxious and a bit meh at times with the new working norm, at Boston Link we have found our own ways to uplift people's spirits and highlight the motivation we all need.
In order to promote wellness and health at the office, our twice-a-week gym sessions started by Lourens, Head of Technology consultant who said;
"I see this as an opportunity to bring the teams together! I'm also a personal trainer as well as a consultant so this helps me bring the skills I have to help others feel motivated and positive"
While we remain apart from our teams, we stay connected throughout our live gym sessions. This week we are launching our own virtual gum classes publically and for free.
Julian Perigo, Managing Director of Boston Link added:
"Our sessions are popular with the team and they make a big difference to our week, connecting with others, and we wanted to share this with everyone else in our network"
Our fitness sessions are on Monday and Friday at 12:15pm.
If you want to join in with the fitness sessions – follow us on @Boston_Link and see us live!