2021: recruitment trends in iGaming
As iGaming expands beyond its roots in Europe to the Americas, Asia and Africa, the industry is bringing in 2021 full of optimism. Many companies are scaling to new markets, and the increased globalisation within iGaming is causing a ramp up in recruitment as industry leaders look to increase their numbers across all jurisdictions.
From a recruitment perspective, this creates a variety of opportunities in different talent pools, as HR and recruitment experts seek to fill the gaps for talent both with those working within the iGaming industry already, and those who are new to the industry too.
With such a shifting landscape, HR professionals will want to get ahead on the latest recruitment trends to prepare themselves for a prosperous 2021. In this blog, we expand on some of the HR and recruitment trends our iGaming Recruitment Consultant, Barry Malone, has identified as key for brands looking to thrive in the rapidly expanding iGaming sphere in 2021. Read on to find out more on how you can adapt your recruitment strategy for the coming year ahead.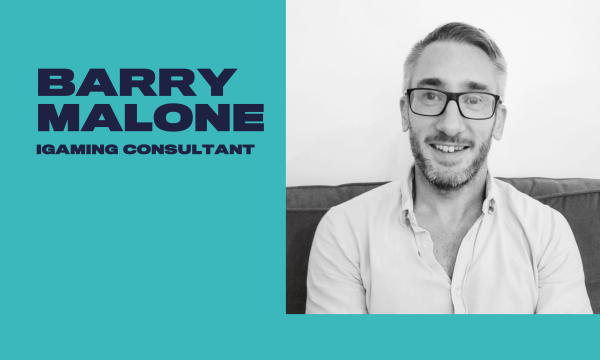 Trend #1: Step up your game to attract the experts
With many iGaming companies looking to expand through 2021, the pressure is on for recruiters to find the right people for the right roles. According to Barry, promoting your company to attract great talent will be more important than ever this year.
When you enter a new market (whether it's via a new product or marketing teams, and so on) there is an urgency to find talent to fill those roles, but it's vital to manage that process too – allowing the process to go on too long is no good for either the company or the talent.
Barry said: "When recruiting for these roles, there is a race against time in finding and securing talent. For example, an iGaming company launching in say, the USA needs a marketing manager for the launch to help drive acquisition.
"Because these are new markets the talent pool for specialists is very small, recruiters have to first look at finding the right profile of experience, industry knowledge and ability of applying critical thinking to these solutions."
To avoid this process from becoming too arduous for both you and your candidates, position your company in such a way that top talent will want to work for you, to help attract the experts you're looking for. You can do this by:
Defining company culture

Communicating a consistent message

Outlining roles clearly
Trend #2: Legal and compliance will be in high demand
As iGaming expands into unchartered territory, legal and compliance will be a key trend in recruitment needs across the board, as companies seek to make sense of new jurisdictions and their regulations surrounding the gaming industry.
Legal and compliance across the industry has been in high demand for some years now owing to the increasingly regulated nature of iGaming, but these expanding markets call for more niche roles to be filled with technical knowledge of product and operations. Recruiters may also need to seek out talent with transferable skills from other sectors; such as banking and financial backgrounds with prior experience with Anti-Money Laundering regulations.
Trend #3: Flexible working will benefit both sides
From both employer and candidate sides, individuals are realising the benefits of flexible working, with interactions over video meetings often proving to be just as effective as being in the same room.
This will hugely benefit companies launching in new regions, as remote roles can be recruited from all around the world.
Flexible working has also been linked to increased productivity, better job satisfaction and a reduction in stress and burnout among employees – and opens a wider talent pool, beyond office-based areas, for recruiters.
We're also seeing a big call for a hybrid model – one that creates flexibility from a recruitment perspective, while allowing for occasional in-office time for key meetings to conceptualise and share ideas. At Boston Link, we've even seen those who started remote work agree to regular travel post-COVID to attend meetings, though their regular day-to-day can be spent at the home office – which we see as a huge shift for 2021.
Trend #4: Employee benefits are a must
We're seeing motivations and negotiations changing somewhat when candidates search for roles in 2021. There may be more demand for working from home (WFH) or flexible/hybrid working, but we're also increasingly seeing jobseekers ask more questions about what a company offers in interviews, such as:
What are the added benefits?

What's the reality of assistance with childcare (creche access, or payment)?

Do I get access to my own equipment to WFH?

Is there a WFH allowance to help pay my electricity bill?
In 2021, HR departments will see a greater push for employee benefits, as more and more candidates pitch employers against each other to find the best compensation for them. With the astronomical change 2020 and COVID-19 brought to the way we work, employee demands have shifted from traditional company events, such as Friday beers or inhouse chefs for lunch menus. Instead, employees are recognising their benefits for working from home, and employers should almost expect WFH contribution costs to come up in interviews.
Trend #5: Internal HR and diversity will be put under the microscope
Diversity and inclusion will be expected rather than topical in 2021. Internal HR is a huge focus this year, and if you're not turning your attention to it then you're missing something. More and more candidates are doing their homework in regards to the companies they're interviewing with.
Barry said: "We pro-actively seek to produce a diverse shortlist of talent because we understand the true benefits that a diverse workforce can bring. This has been in our DNA for several years now, and we're pleased to see the progress that is being made within the industry.
"I've never been asked to hire a woman to reach a quota. But there are increasingly task forces to better balance teams. We've had candidates ask, am I the only female being interviewed right now? In another instance, a female candidate realised the team they would have been working in are mostly male, and felt it was going to be a blocker for her career. That changed her decision about the role, and she didn't want to continue interviewing with that company."
Overview: r

eview is now both sides of the coin
Following the growing popularity of Glassdoor, Google Reviews and more workplace discussion channels for candidates to scope out the best fit for them, companies are increasingly reviewing their internal HR and workplace culture – which are important now more than ever. Candidates (and the biggest talent in particular) want to enjoy their work and will do their background research on a brand as early as prior to the interview process.
People will measure experience, morale and engagement differently in 2021. Companies can't hide from anything – those quick wins from the previous decades simply aren't there anymore. HR professionals and recruiters need to ensure the experience is ready to be measured from the very beginning – that the interview is set up properly, the application process is smooth, but also that workplace culture reflects the needs of the candidate.
According to Barry, review is now both sides of the coin. He said: "I know candidates who were put off by the job because the HR manager was answering calls during their meeting."
"At Boston Link we believe it's important we actively review feedback from our candidates on how our clients conduct interviews. Like this, we can help them improve their processes and make sure they don't miss out on their chosen individual."
Overall
In iGaming, there's a healthy market of jobs available in 2021 as the industry expands, giving candidates the pick of roles suited to their needs. From a recruitment perspective, iGaming in 2021 is a candidate-centred market, meaning companies will therefore need to place more emphasis on trying to appeal to top talent they want among their ranks.
Set yourself in good stead for the year ahead by reviewing current processes and workplace culture, making any changes as necessary and communicate them to candidates – and get ready for what could be your most high-growth year yet. Boston Link are recruitment experts specialising in the iGaming, financial services, technology and aviation sectors throughout Europe. To find out more about how we can help you recruit in 2021, contact our experts here.