Expert view:
If you're looking for a job in the iGaming industry, compliance is a good place to start.
It is integral to the success of a company, so there are always positions available. And they're well paid too.
At the time of writing, on the Boston Link Latest Jobs page, our clients are seeking everything from a Head of Compliance with a salary of up to £80,000 to a Junior Compliance & Legal Officer.
But what's the best way to land a plum role in iGaming compliance? We asked industry expert Eric Frank for his top tips.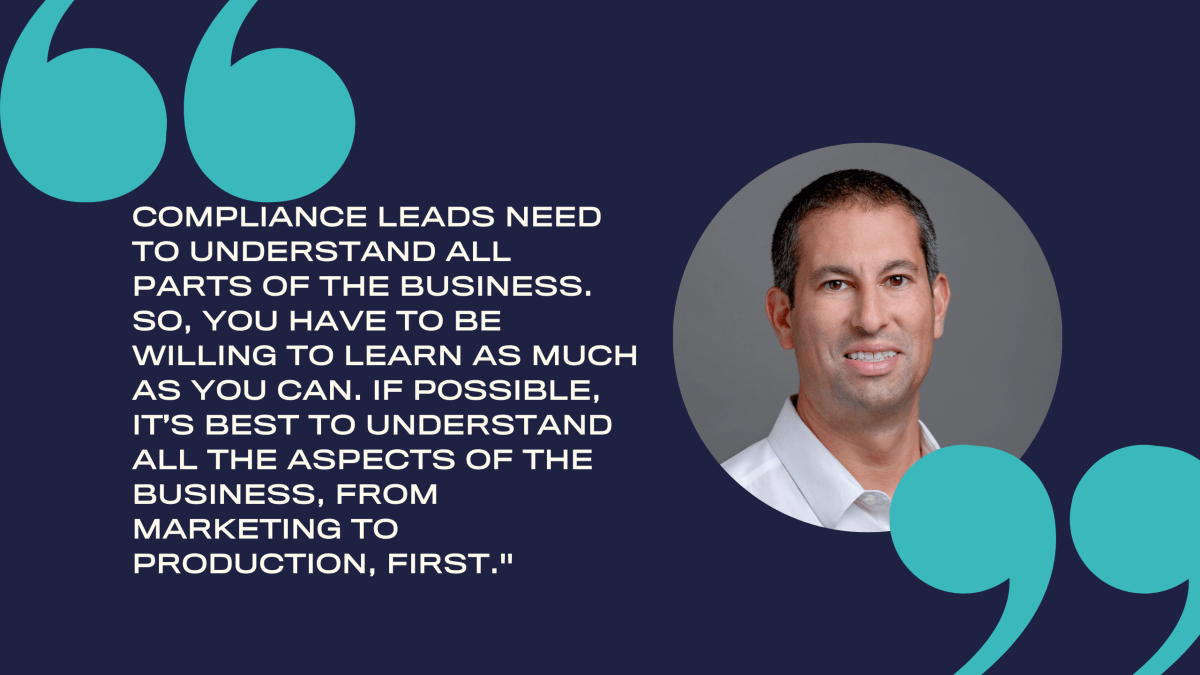 What's your advice for someone who wants to get into the compliance and regulatory field?
"Compliance leads need to understand all parts of the business," Frank says. "So, you have to be willing to learn as much as you can. If possible, it's best to understand all the aspects of the business, from marketing to production, first. "You can then use that knowledge to help you do a better job in a compliance role."
As compliance involves dealing with the laws of the various markets you are operating in, an understanding of the law is useful - but not imperative.
"A legal background doesn't hurt, but it's not an absolute necessity. I certainly learned a lot during my time at the law firm," Frank says. "But a background in auditing or financial services can be just as helpful."
And when it comes to the best degrees to study, a wide range of subjects open the doors to a job in compliance.
"You could do anything from auditing to law to sports management," Frank says. "The choice is really quite wide."
What qualities do you need to work in compliance?
As in any field, how well you do within compliance depends on your enthusiasm and work ethic.
"You need to be hungry and take any opportunities that are offered to you," Frank says.
Other things he believes it is important for people wanting to work in compliance to include:
Rational

Steady

Calm

Analytical

Decisive

Good at communicating
"You're going to be put on the spot a lot," Frank says. "So you need to be steady under pressure. Ideally, you should also be able to think like a chess player who can foresee potential outcomes five moves down the line.
"Being able to make decisions based on the information available is also important. And you need to be able to communicate to people within the business why they need to do the things you are asking them."
Are there lots of jobs available?
Compliance is vital for iGaming companies, so there will always be a need for people who understand the regulations and can ensure businesses play by the rules.
A quick look at the jobs available on the Boston Link Latest Careers page reveals just how many opportunities there are within compliance at any given time.
And once you're in the door, a career in compliance could take you anywhere you want to go.
"There are certainly lots of jobs available in the US market, and lots of opportunities for those keen to get into compliance," Frank says. "There are big differences in the rules between Europe and the USA, and between different European countries. But that doesn't mean you can't move between them.
"Diversity is a big plus for any business, and it's not just about skin colour or where you pray; it's what you bring to the table that matters. If you have worked in a different place, you can see things from a different angle."
Do you expect compliance to be a growing area over the next 5/10 years?
The iGaming industry is growing fast, expanding into markets all over the world, and Frank does not expect to see this stopping anytime soon.
"I think there will be a lot of growth within the next five to seven years," he says. "And I expect to see movement between different geographical areas."
"A lot of roles are in house; it's crucial for iGaming companies to have an effective in-house compliance department.
"However, businesses also need people with whom they can check they are handling things the right way; there's more need, so the external market is growing too."
What sort of roles are you likely to be able to do at the start/end of your career?
Compliance teams require lots of different people, from market analysts who are learning the ropes, to experts capable of making high-level strategic decisions.
So, wherever you are in your career, there's a compliance job out there for you.
"At the entry level, you might get a job as an analyst of a specific market such as Spain or of marketing compliance across a range of different markets," Frank says.
"As you move up into a managerial position, you will start overseeing multiple jurisdictions. The top of the tree is usually Chief Compliance Officer.
"To get there, you will need to be comfortable making strategic decisions. It goes back to my chess player analogy; as Chief Compliance Officer you need to be able to see the whole chessboard.
"There will always be fire fighting to be done when you work in compliance, but the aim is to take actions that help to prevent and contain the fires as well as putting them out."
Whatever level you're at, Boston Link can help you find the perfect compliance role. And if you're interested in switching to a career in compliance, our recent blog on facing any related fears is definitely worth a look!