Plan for the job you want this new year
Looking for a new perspective in the New Year comes with the territory. We all want to improve our lives so we seek new challenges by setting new goals. But what if your ultimate goal is getting the job you really want?
It may feel overwhelming or a little scary to change jobs or even careers. Fortunately, 49% of people have already accomplished a dramatic career shift, like going from teaching into coding. A fresh perspective going into 2021 can help you make the leap into the job you want.
The New Year is one of the best times to go for a job. Top Resume explains that when companies get their new budgets, 'they know where they want to grow, and how much room they've got to bring in people like you to help.' That sounds great, doesn't it?
This article will point out some of the perspectives that will help you make this positive shift in your life by helping you get that job you want.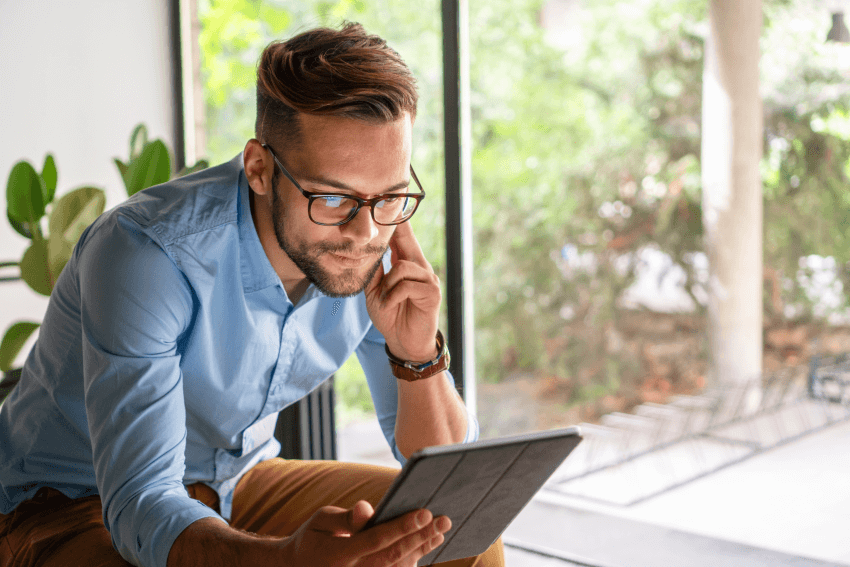 New Year, Same You?
One of the biggest challenges is deciding what you actually want to do. When the sky's the limit, how do you figure out where you'd work best? A great starting point is knowing what you can offer. If you know how to meet a company's specific needs, you'll be much more appealing compared to a candidate applying for anything and everything, It's like dating- would you want to date someone who thinks you are a good fit, or someone who will say yes to anyone who applies? Make a list of your hard skills by going through your job history. But as important are your soft skills! Daniel Bortz of Monster.com explains:
'Some of the most important professional skills can't be taught in a classroom or measured on paper. These soft skills include analytical thinking, verbal and written communication, and leadership.'
It doesn't stop there either. Think about your passions, and what comes naturally to you, both inside and outside of work. Don't forget volunteer work or unpaid work in this list! Then make another list of what you liked and disliked at your previous jobs. When you look at these lists side-by-side, you'll get a good idea of what job and what work environment you can thrive in.
TIP: Ask friends or trusted colleagues what they think your strengths and weaknesses are. An outside perspective might reveal something new about you, either way!
Know what the job you want requires
When you consider the job you want, it's best to have a clear idea of what you need not just to get by, but to succeed in that field. What does the job you want look like day-to-day? Research the skills it requires, the time it demands, what the leaders in that job have done, how others transitioned into those jobs, and why people left those jobs.
A high-end PR job for a-list clients might sound very appealing, but it requires being on call 24 hours a day. A good PR rep is willing to leave a wedding mid-service, or even cancel a once-in-a-lifetime trip to sort out a crisis for a client. If you aren't able to do that, it might not be the right job for you. But, development in a PR firm might be perfect- same office, same environment, plus the opportunity to help fix crises during reasonable hours.
You can then figure out the path from where you are to where you need to be, then put in action. If you really want to shine, go above and beyond upskilling. Make those skills demonstrable and take a leadership role at the same time by forming learning circles online and using your new skills to help others, such as charities.
For another leg up on the competition, learn skills above and beyond the job you want. Pay attention to what's happening in the industry, your target company, and the movers and shakers. What are they bringing to the table that's extra? What's the AND that you can bring?
TIP: If something sounds really appealing to you as a new career, but you still really aren't sure either way, contact someone who has that job and ask to shadow for a day or two.
Growth Mindset is a great New Perspective
Fear can get in the way of making a risky choice that is good for us. Often that fear comes in the form of a fixed mindset. Thoughts like 'I've never been a numbers person' and 'I'm terrible at public speaking' can destroy chances to meet our potential. But focus on a growth mindset can change everything and pave the way to success.
A growth mindset takes the pressure off, because the process is learn, grow, fail, recover, evolve. It doesn't matter if you try and fail, because you can try again until you get it. Alaistair Cox explains how it's beneficial:
'They tend to see life as an endless opportunity to figure out new things and appreciate that failure is part and parcel of learning and progressing - it's necessary and therefore not something to shy away from. They also understand that mastery of a skill takes persistence, practice and time.'
When you switch to a growth mindset, the future is filled with possibilities. Figure out what your fixed mindset triggers are- what makes you think 'I can't'. Don't worry how big the gap is between where you are and where you want to go, because between any two points are concrete steps you can take to get from one to the other. Just like a weightlifter knows the exact process to get to competition level.
TIP: Look for challenges all around you - do a more difficult workout, write a letter instead of a text to someone you love, reach out to someone in your business world who you find intimidating. Stay uncomfortable. If you challenge your brain to do better and strive more, as time goes on you will accomplish more.
Choose Good References for the new job you want
According to a CareerBuilder Report, 82% of employers rated employee referrals as the number one source for generating the best return on investment. Given how important references are, it's essential that you get great ones.
References aren't just people singing your praises. The referees you chose (after you ask them) should know how your qualities will complement the job you've applied for. Depending on the laws near you, your referee might be asked a wide variety of questions about you.
You don't want them to scupper your chances, whether an accident or on purpose! It does happen often- 21% of hiring managers have thrown away CVs after speaking to the referees listed. Yikes. So choosing the best referee is excellent preparation for the job you want.
There are many types of referees, so consider what the job you want requires. If it requires a team player, consider a previous teammate. A previous boss can testify to how you work as an employee. Someone you led at a charity event could testify to your leadership skills. Think about times when you really shone at work with colleagues and if those skills are related to your job, consider reaching out to those colleagues.
TIP: Send the job description to your referees- this will help them get a very clear idea of what types of questions await them from your potential employers.
Give your Social Media a new perspective too
Is your social media the same old same old? Social media can be a tool to not only express your talents, but to reel in your potential employers. Many job candidates use social media- well, socially, but 94% of recruiters use social media to spread the word about their job openings. While candidates are using Facebook or Twitter or LinkedIn for fun, their competition networks and receives job adverts through the same platforms.
There's also another point about social media that many candidates overlook to their detriment- they don't think about what their content says about them. 70% of talent managers and job recruiters will check out your social media profiles before they call you in for that interview.
Lily Herman explains that they're looking to see whether you're a fit by checking your accounts for things like alcohol and drug references, bad spelling and punctuation, sexual content, argumentative messages, etc. What does what you put out there say about you?
The solution to this problem is to let your social media work for you - make sure it's up to date with the latest information about you and what you're doing. Write articles on LinkedIn or for blogs that are relevant to your employment goals. Be active in your field. Ask colleagues and people you've worked with in the past to leave a testimonial about your on your LinkedIn (and return the favour).
TIP: Use Twitter lists to curate the people and companies that you want to work with, and keep an eye on your competition. But always check the privacy settings of your lists before creating them!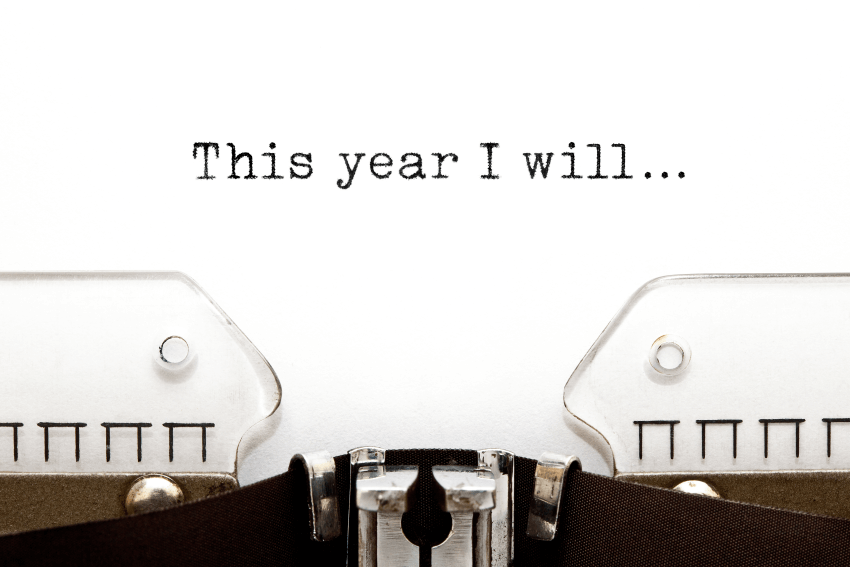 Always remember, you CAN DO THIS!
Many people insist the New Year's gonna change their lives. But some people really stick to it by charting a clearly defined path they need to take to their goals. That can be you. Going for the job you want might seem like a daunting change, but a new perspective- a new way of looking at things will make the process much more manageable.
You can do it.