Expert Tips: Improve Your CV
The job market is going through a challenging phase, in fact, the Office for National Statistics figures show that as many as 612,000 people may have lost their jobs due to the 2020 Covid-19 crisis.
Many of us are re-evaluating our situation in search of a greater sense of purpose in a new world, which also means you might be considering a career change or looking to climb the ladder a little faster.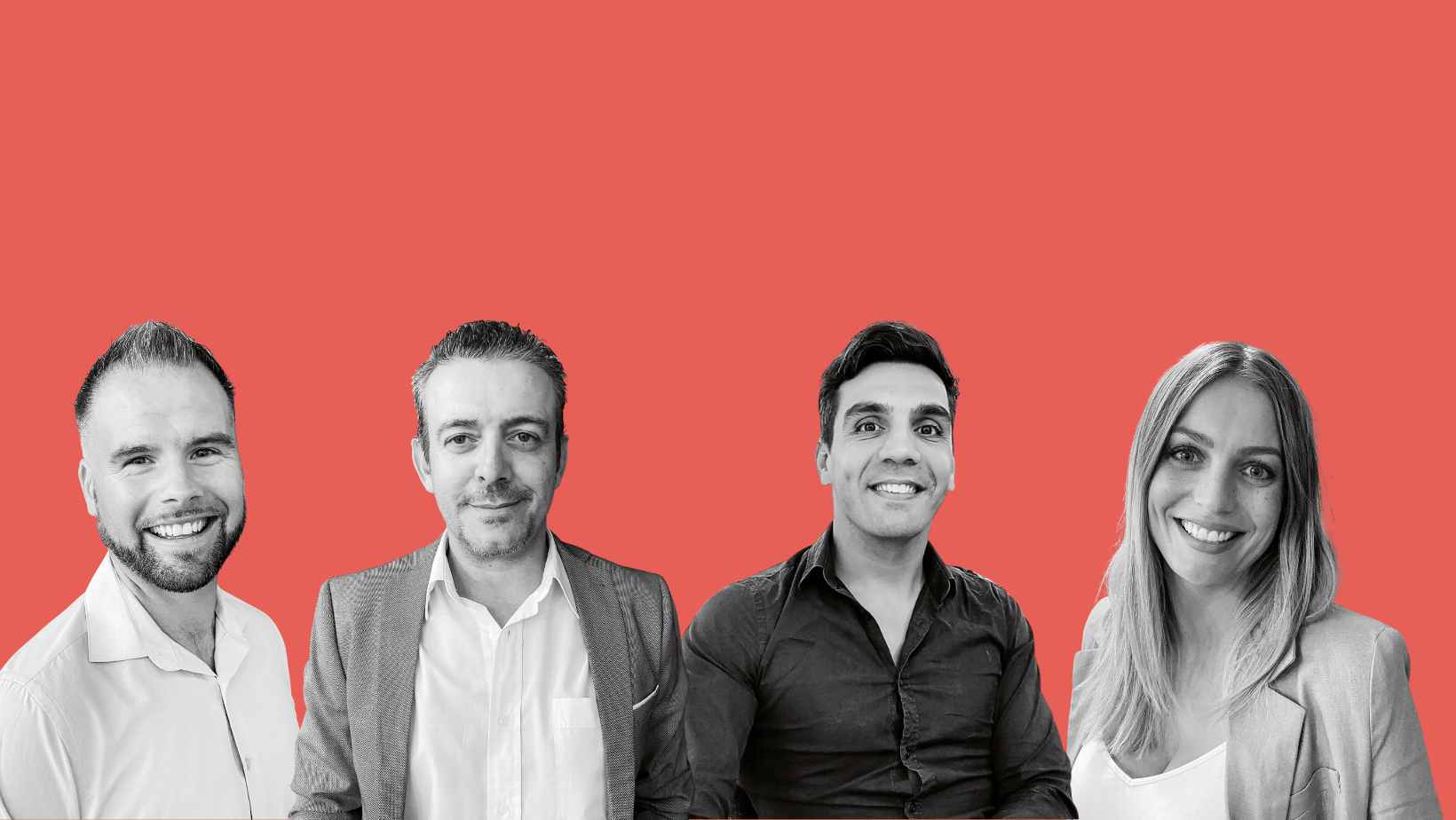 Why you need a good CV
Your CV is a job search essential and a good CV is the difference between landing in the email trash or landing an interview.
Recruiters are busy and under a lot of pressure to find the right person for the job, your CV is the first thing they see, it's your first impression - make it good and you might just make it past their inbox. Now, more than ever, it's essential that your CV and covering letter stand out from the crowd, so it is the perfect time to re-group and work with a specialist recruiter to get you from blankly staring at your CV to nailing it at your next job interview. To help you do that, we asked the team here at Boston Link to share their top recruiter tips and answer the question, in their view; What makes a good CV?
Every day at Boston Link we receive CVs from an array of different candidates. To share some insights, we asked our team to share some of the best examples of a good CV. We wanted to know what made it so perfect and what others can learn from them. Here's what they had to say:
1. Keep your CV up to date
"It's always glaringly obvious when someone has sent you an outdated CV, which is why it's so refreshing to read one that has been created with their existing career goals and a clear story that adds up, and makes sense alongside the role they are applying for." - Anthony Murphy, iGaming Consultant
What you can learn:
Your CV should be an indication of where you are right now in your career and where you want to go. Submitting an out of date CV only means that you won't be able to present yourself as honestly and as well as you could, and that could hold you back. To learn from this common mistake all you need to do is customize your CV to align with your career goals and ensure that it tells a coherent story. Be honest, but equally try to tailor your experience on the role as much as possible. The recruiter or hiring manager wants to see that this role makes sense as the next step in your career, and your CV should make that easy for them to see.
2. Hyperfocus on relevant experience
"A great percentage tend to waste a lot of space and useless detail on past irrelevant jobs such as when they were waiting tables…bar jobs etc. This should be all completely eliminated from a CV in my opinion" - Mark Cini, Financial Services Consultant
What you can learn:
Don't go on and on about irrelevant jobs that will take up valuable space and likely be off-putting to the recruiter. Focus on expanding the information on relevant positions and use the additional space to highlight your successes and biggest achievements in bullet points. Don't cram in too much irrelevant information, but be specific for example; if your sales plan helped increase sales by 25%, then say so.
3. No pictures and include brief company descriptions
"You don't need a picture on your CV nowadays and if you have one, it doesn't need to take half a page. Your experience is the most important, not your looks! If you are new or trying to break into any industry if might be advisable to give a brief description of what your old companies actually do so the hiring manager can see synergies within Gaming for example" - Hilda Rudbo, iGaming Consultant
What you can learn:
Ditch the pictures or pretty design layouts and focus on telling a story in a way that doesn't leave recruiters clueless about your working history. Unless your previous employer is Google or Amazon, i.e. very well-known, include a brief description of the company to help clue the recruiter in fast on your experience and how it relates to their client.
4. IT Sector CVs MUST highlight technologies fast
"Regarding the IT sector, recruiters are looking for IT languages, frameworks, tools, and levels of advance in it, unfortunately, most of the candidates don't write the levels, only technologies in the middle of their work descriptions. For me it's important to find all technologies on a CV, as fast as possible. If I can find all of the technologies on the left side of the CV, in a column, that's a lot easier" - Lourens Pahud De Mortanges, Technologies Consultant
What you can learn:
Whether you are a .NET, JAVA, LINUX or have experience with specific software, make sure you highlight this early-on, not just at the end in the skills list. IT recruiters are pretty stuck in certain areas, and experience with specific IT languages, frameworks and tools are something that is often essential, so they need to know if you have it fast.
5. Keep it simple and avoid "professional waffle"
"Often people can go a little crazy on the formatting, or try to stand out with the presentation of the CV itself. In my opinion, a good CV should be concise, key skills for the position listed and experience aligned to the role in which the candidate has applied for. Where possible include power words such as "adaptable, innovative, implemented'' to demonstrate how you have delivered in your previous roles. Put simply, avoid listing every single task you have carried out in your previous roles to avoid "professional waffle'' - Lourens Pahud De Mortanges, Technologies Consultant
What you can learn:
No matter how good you are at design and layout, using a clean and easy-to-read format is the best way to present your CV. The only exception is in the creative sector and has the initiative to create a CV that shows off your skillset as a designer, but even then - clarity is key and less is always more. Financial services, business aviation and technology industries, in particular, are typically used to seeing a clean and simple CV. In addition, recruiters aren't mind-readers. Make your bio and current role or most recent role as clear as possible and highlight the skills you want to continue to leverage in your future career. For example, if your CV says you worked with Python, and this was 5 years ago, but you want to work with JAVA, then say that.
6. Keep your CV 2-pages max
"Sometimes we'll receive a CV that is 4 pages long, and instantly we know it probably needs to be cut down. Unless you're in a very senior role and have years and years of good experience behind you, your CV shouldn't need to go over two pages. The best CVs we receive are often just 2 pages, and the worst often involve Europass which can be the worst for formatting" - Anthony Murphy, iGaming Consultant
What you can learn:
As tempting as it is to list all of your extra-curricular activities and focus on why you're a great person, at the moment the market is saturated so it's essential that you showcase your work skills first and foremost. A good CV should be a maximum of two pages. Be concise and focus on clear achievements. Make it easy for the recruiter or hiring manager to see why you're perfect for the role. It's fine to weave your personality into your personal statement, covering letter and even your bio, but don't be tempted to do that in the main copy of your CV. Stay on point, state the facts and focus on selling yourself, but don't include things that aren't relevant to the application or you'll soon find that people don't make it down to the third and fourth page before your CV is written-off.
What else do you need to know?
In addition to the recruiter tips above, there are a few other considerations when creating your CV. A good CV is…
Free from spelling and grammar errors:

Don't lose out on an amazing opportunity because you haven't checked your spelling and grammar - this one is an easy win!

Uses appropriate structure:

Personal profile, key skills - bullet points, key wins/achievements, employment history, education and qualifications

Comes with a strong personal statement:

A covering letter is also a great way to stand out on an application, and often they can help your CV get read fully. First impressions count, so ensure that you write a personal statement that shows off your personality and gets the recruiter or hiring manager interested.

Sent from a professional email address:

Having a professional email address is a must. In fact,

76% of CVs are ignored due to unprofessional email addresses.
Ready to get your CV up to scratch?
Are you reading this and wondering how to make your CV better? Maybe you've tailored it to the role, ensured it's concise and you're still not having much luck?
Don't panic, Boston Link is here to help. Whether you want to speak to a consultant, or simply read more on the recruitment process, you can get in touch today. Already nailed your CV? Take a look at our latest job vacancies and get applying or why not get your digital footprint in order and check out our tips on how to make the most of LinkedIn.