Why home working is likely to stick around for the long haul
The Covid-19 pandemic has triggered a revolution in working practices for many businesses, both in Europe and around the world. Companies have had to learn to embrace a remote working model, while millions of employees have swapped the daily commute to the office for a working day characterised by Zoom calls and Microsoft Teams meetings.
According to Finder.com, a massive 60% of the UK's adult population worked from home during the first Coronavirus lockdown - and many of them both in the UK and in Malta, are keen to continue working remotely at least some of the time in the future.
Already, the shift to working remotely has gone on for longer than most people expected, with many companies telling employees to continue working from home where possible until next Spring at the earliest.
However, it's up to employers whether or not they ask staff members to return to the workplace. In some cases, employees are being urged to go back to pre-Covid practices, even though many of them remain worried about falling ill or endangering vulnerable loved ones by exposing them to the virus.
The risks for the companies taking this approach is that they will end up alienating their workforces; and it's a risk many businesses globally are unwilling to take, preferring instead to adopt a remote working model longer term.
In the US, for example, a recent survey from payroll software company OnPay found that 50% more employers now plan to rely at least partially on a remote workforce than before Covid hit.
Luckily, having a remote workforce doesn't need to be bad news. Here, we highlight five of the benefits those businesses can expect to enjoy as a result.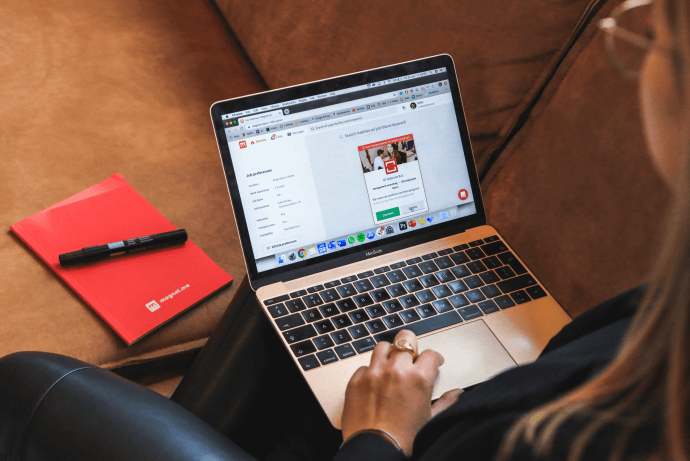 1. Save money and boost margins
Office space is expensive. So adopting a business model that involves at least a percentage of your workforce working remotely some of the time should help to lower your overheads by reducing the amount of space you have to rent.
It's not the solution for every company, but operating a hot-desking policy that allows employees to work on site when they need to and from home when they don't could halve the space you need - and that means less investment in equipment, utility bills, and cleaning services too.
Many employers could save thousands - or in the case of large companies millions - of pounds a year by cutting back on their physical premises. With cashflow tight, offering employees the option of working remotely some of the time may also prove a useful alternative to giving them a pay rise or funding their commute.
Contrary to fears many employers had about home working damaging productivity, research also suggests companies that embrace remote working see productivity levels rise, rather than fall.
Recent figures show that:
Three-quarters believe they are more effective because they don't have to deal with so many distractions (Finder.com)
"Since starting to work remotely due to Covid-19, my team has found it can get some things done a lot more quickly," says Nicola Drummond, who is head of public relations at a multinational organisation. "Overall, I think collaboration has increased, not declined."
2. Widen your talent pool horizons
You don't have to be a recruitment expert to recognise that employing remote workers means no longer being constrained by geography when it comes to who you can take on.
Rather than being limited to your local area, you can access a talent pool that stretches across the entire country - or even the world. This is particularly helpful for companies facing a skills shortage, for example due to where they are located or the business they're in.
Offering a flexible timetable also means you can appeal to people who have domestic responsibilities that would otherwise prevent them taking on a full-time job. This includes parents of younger children, as well as adults who provide care for other family members.
More generally, being open to remote working will increase your appeal to talent who simply enjoy the freedom of being able to work from home. If your business is located in an expensive city where high rents and living costs mean you have to pay employees a premium, it may even help to reduce your payroll costs.
3. Lift your staff retention rates
Losing top talent and having to recruit replacements is a major headache for businesses of all kinds. The remote working revolution prompted by Covid-19 gives employers a chance to offer their workforces the freedom many of them crave - and in doing so improve job satisfaction and therefore retention rates.
Research shows that:
Employees who work from home are 20% more likely to say their employer cares for them very well, and are also more likely to recommend their employer to friends and industry contacts (OnPay)

76% of employers see an improvement in staff retention rates when they introduce flexible working practices (Chartered Institute of Personnel and Development)
"I know several members of my team want to continue working remotely long term," Drummond says. "The reasons for this vary, but include being able to spend more time with their families, and having the opportunity to do more exercise."
On the flip side, however, it's vital employers ensure staff members do not feel under pressure to put in longer hours when working from home.
"Some people prefer to work in the evening or at the weekend, and being able to do so is one of the benefits of working remotely," Drummond adds. "But I've found it's also important to explain to their colleagues that they don't have to feel pressured to respond immediately to emails sent out of work hours."
4. Increases diversity and inclusion
As mentioned above, remote working tends to appeal to women with childcare or other caregiving responsibilities, so offering it as an option may well help to raise the proportion of female employees in your workforce.
Not being tied to a geographical location can also make it easier to:
Recruit talent from different socioeconomic groups

Attract individuals from a range of cultural backgrounds

And take on people with disabilities that would make office work difficult
However, to attract as diverse a range of employees as possible, it's also important to offer those who prefer an office environment the chance to work that way - either full time or at least for part of the working week.
"One thing I've heard from colleagues who live alone is that being forced to work remotely has made them feel lonely and isolated," Drummond says. "Clearly such feelings are intensified at the moment due to restrictions on seeing friends and relatives, but I think companies that plan to embrace remote working on a larger scale in the future will need to recognise it's not the best option for everyone."
5. Improves your employer value proposition
Flexibility is one of the most highly valued traits among today's talent, so by enabling your employees to work in the way that suits them best, you will increase your chances of beating your rivals to in-demand individuals.
Incorporating remote working into your business plan also shows potential employees that you are responsible and environmentally conscious - and that you're willing to listen to your workforce and adapt your policies to fit their needs.
That's a double bonus, as employee relations have a huge impact on a company's reputation - especially today. You have only to look at fashion company Boohoo, which hemorrhaged billions of pounds in shareholder value in just one week last summer after allegations one of its suppliers was mistreating staff, to understand how true this is.
Last but not least, as remote working appears to help drive overall performance, you may also find more people simply want to become part of your success story - and that's a position every business wants to be in.
Make remote working work for your business
Offering a flexible package is just one of the elements you need to engage with the talent you need for your business to succeed.
An experienced recruitment consultant can help you to hone your process, from ensuring your employer branding appeals to the demographic you want to win over to writing a job description that will allow you to attract people who tick all the right boxes.
You can also learn more about how to get the best out of your employees who work off site by reading our recent blog: 5 ways to help remote workers feel connected.