Employees are chasing perks that matter
Traditional company perks have typically focused on rewarding loyalty, performance and group goals with financial-based treats. This could be shopping vouchers, company lunches or after-work drinks paid for by the company.
However, we have recently seen a big shift in how employees want to be rewarded. Millennials and future generations want a better work-life balance overall. As such, the perks they are looking for from an employer are much more lifestyle-related.
Unlike previous generations, we're seeing the current cohort of economically active workers have a real passion for social justice, the environment and having a purpose-driven life. Money, status and responsibility are typically less important, and that is reflected in the perks they are interested in.
After evaluating their career during COVID-19, we're seeing a trend that employees are chasing the things that really matter. These include things like mental health, time to see their family, having a good work-life balance and having the mental and physical space to enjoy their time outside of work.
So, how can a new style of work perks contribute to this?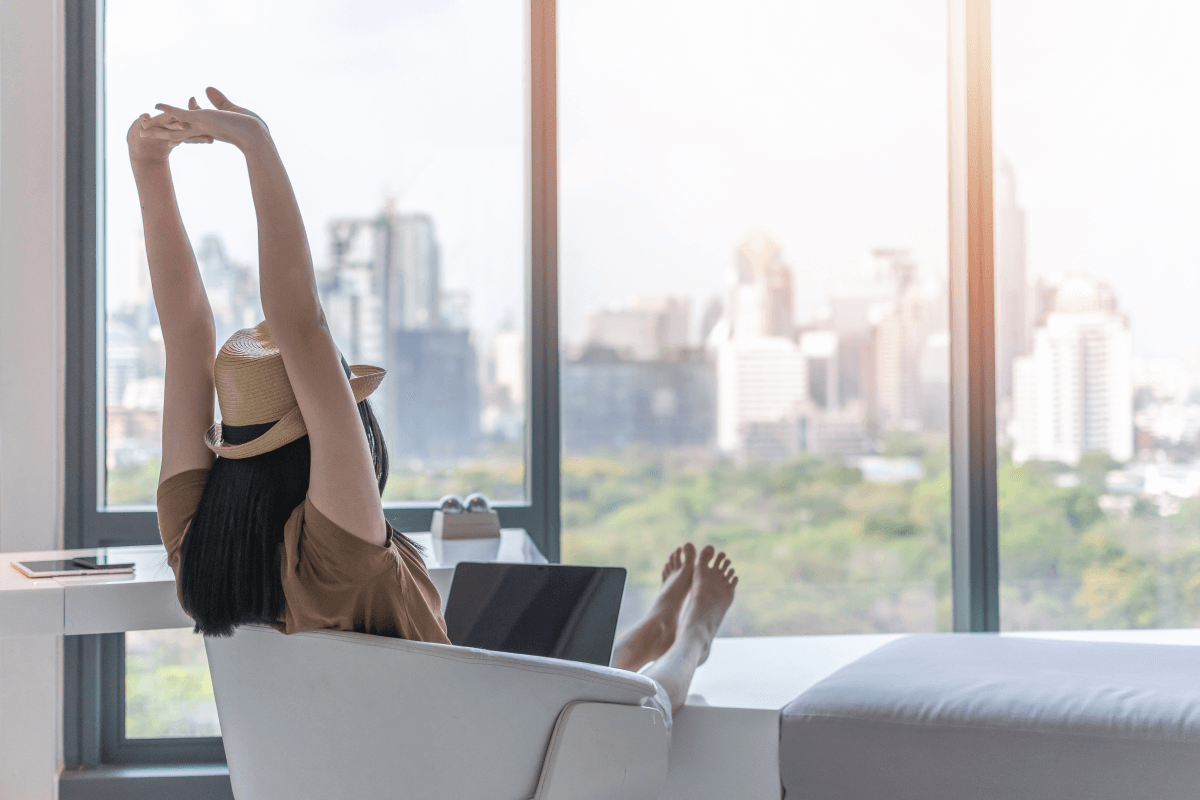 The Top Perks That Employees Want
If it comes at the cost of having to sacrifice the life-work balance, the current cohort of workers do not want company cars and bonuses alone. Instead, employers should look to offer alternative perks too. Consider:
When we say mental health perks we don't only mean yoga and meditation classes, although that never hurts. We're talking about creating a positive mental health culture, where people feel respected and cared for.
Candidates are looking for a model whereby people can communicate how they're feeling. It's an ethos that supports the mental health of employees as much as just offering benefits or perks. People are becoming more confident with setting mental health boundaries and employers should look to respect that. Perks that may aid this mission include:
Allowing self-care days or half days

Giving staff mental health sick leave

Offering childcare benefits for all

Encouraging people to take holiday leave (or perhaps consider making it compulsory)

Creating mental health check-ins so people can communicate openly how they feel

Enforcing a break at lunch, where calendars are blocked and systems shut down

Encouraging breaks for exercise, counselling, meditation, reading
A lot of the mental health benefits that we covered above are helped by a flexible work culture whereby employees are allowed to manage their day. Post-COVID, we've all seen how effectively businesses can run remotely therefore, many businesses are now offering the option to work from home. This is a great perk, and one that many modern workers expect.
Flexible working doesn't just mean working remotely, it means being flexible with regards to working hours, break times and holiday leave. This kind of flexible working helps employees manage their schedules, and fit in things that are important to them and flourish in other areas of life.
Many people have reassessed their lives following COVID-19. Faced with the realisation that life as we know it could drastically change, people are adopting a much more purpose-driven approach to their jobs. Employees no longer want to feel like a number - they want to have a real impact at a company.
Millennials are particularly well known for wanting meaning and purpose in their jobs, and this seems to have created a shift in perspective across the entire workforce. Businesses should be thinking about how they can add meaning and purpose to each individual's life.
For some companies this might mean giving employees access to leadership conversations and keeping them in the loop with the broader business goals. For others this might look like offering Employee Share Schemes or employee development schemes that add a sense of purpose to the individuals day to day job.
​​Recent research shows that employees want to work for a company that prioritizes diversity. This is not only vital to employees, but to HR leaders too. In fact, 86% of employees and 66% of HR directors assert that a diverse workforce will become even more important as roles, skills, and company requirements change over time.
Forget the perks that promise inclusion and team building. What employees really want to see is a diverse workforce that represents people from all walks of life. This starts in recruitment but doesn't end there. Employees want to see a commitment to this goal, with workplace training on diversity and inclusion and regular feedback from team members on how the business can improve.
HBR recently published figures that suggest most employees want to improve their skills whilst in a job. 82% of employees and 62% of HR directors believe that workers will need to hone their current skills or acquire new ones at least once a year in order to maintain a competitive advantage in a global job market.
Employees want to remain competitive and need to know that they are constantly improving. Offering learning and development perks can give a sense of meaning and purpose, as well as showing employees that they are worth investing in.
Again, it is less about the actual perk and more about encouraging a culture of continuous development. This might look like offering structured learning schemes, but it also might look like supporting employees in taking time off to upskill a couple of hours each week.
Looking for a job with purpose?
Many employers miss the mark when it comes to delivering perks that matter. From our experience, employees don't always want the fancy perks alone. In actual fact, they want a good company culture that meets their need for purpose and a positive work-life balance.
At Boston Link, the companies we work with are on our wavelength. We take the time to get to know candidates so that we can match them with companies that have aligned values. Ready to jump into a career with purpose? Take a look at our open roles.